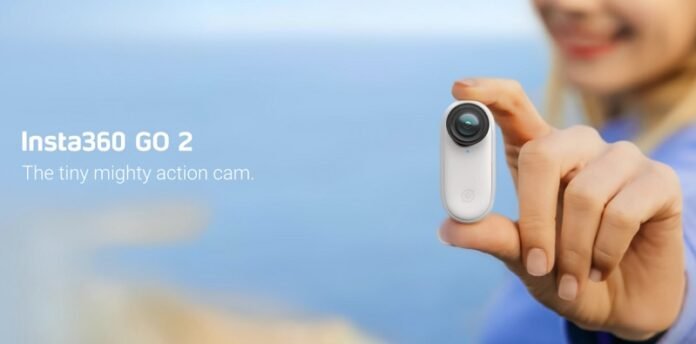 The FPV community has been waiting for a long time for insta360 to come up with an improved version of their smallest camera. Due to the rugged design, the new Insta360 GO 2 is a bit heavier compared to its predecessor (26.5g vs 18.3g). Furthermore, it's waterproof up to 4 meters (13ft). Before you become too enthusiastic, without 4K recording it still can't replace your GoPro camera.
Shortly after I reviewed the first generation of Insta360 GO I lost it together with one of my favourite FPV drones. It crashed somewhere in the woods. I like it very much, due to its low weight. It could be installed literally on almost any drone.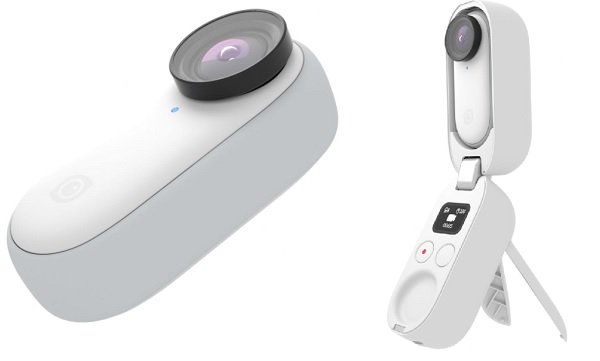 In terms of design, there is not much change. On the front panel, you have only the lens and a microphone. In order to prevent stretching the lens, now it can be equipped with a protective ND filter.
Insta360 GO2 feature and specs
Ultra-light (26.5grams) and super compact (52.9 x 23.6 x 20.7mm);
Magnetic mount;
Water-resistant (can be immersed in water up to 4 meters);
Gimbal-like 6-axis gyroscopic FlowState stabilization;
Built-in storage (32GB);
1/2.3" image sensor;
2560×1440@50fp or 2560×1440@25fps HDR video recording;
Up to 80Mbps Max. Video Bitrate;
Max. Clip Length:

Pro Video mode: 10 mins
Video mode: 15 mins
FPV mode: 30 mins

Slo-mo, Hyperlapse and Timelapse modes;
Built-in BLE 5.0 connectivity;
Charging case with remote control feature and tripod mode;
4 package options (standard, selfie stick kit, lens guard kit, and pent mount kit).
In 'FPV mode', the Insta360 GO 2 is capable to record videos of up to 30 minutes. On the older version, this was limited to 5 minutes due to overheating.
The case of the second-generation GO was improved in many things. Now, it has control buttons, a mini status screen, it even has built-in legs, turning it into a mini tripod. The case also has a 1/4-inch mount underneath.
Insta360 GO V2 vs GO V1: In-depth comparison
In the table below, I tried to compare the most important specs of both generations of GO cameras.
| | | |
| --- | --- | --- |
| | Insta360 GO Gen 1 | Insta360 GO Gen 2 |
| Size | 49.4×21.4×14.85 mm | 52.9 x 23.6 x 20.7mm |
| Weight | 18.3g (0.64oz) | 26.5g (0.93oz) |
| Internal storage | 8GB | 32GB |
| Water-resistant | IPX4 up to 1meter | IPX4 up to 4meters |
| Max video resolution | 2720×2720@25fps | 2560×1440@50fps |
| Max video bitrate | 40Mbps | 80Mbps |
| FPV mode recording time | Up to 5 minutes | Up to 30 minutes |
| ND/UV filter compatibility | No | Yes |
| HDR mode | No | Yes |
| FlowState | Yes | Yes |
| Battery life | 60 minutes (GO+case) | 150 minutes (GO+case) |
| Case functions | Charging and file transfer | Charging, file transfer, remote control, and tripod |
| Release year | 2019 | 2021 |
| Price | $229.99 | $319.99 |