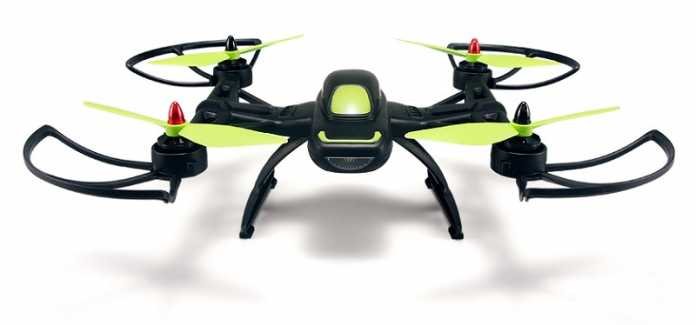 JJPRO JJRC X2 – cheap drone with brushless motors
Following the success of their first brushless quadcopter, JJRC announced this weekend a new model called JJPRO X2. Compared to its predecessor, this X2 drone comes with headless flight mode but still doesn't feature altitude hold.
The JJRC X1 was the first brushless quadcopter under $100. I reviewed that model by myself and I can say that has a good build quality and excellent control range. Later, JJRC announced the X1G which was basically the same quad equipped with a 5.8G FPV camera. I'm curios if JJRC plans in the future to announce also a JJPro X2G for first person view flights.
Excepting some minor changes in the design of the canopy, the propellers, blade protectors, landing gears and remote controllers are apparently the same for both models (X1 and X2).
Being powered by a 1200mA battery, the advertised flight autonomy is up to 20 minutes. Frankly, if test flights will prove only half of that time it will still be a nice score.
JJPRO JJRC X2 features and specs
Powerful brushless motors;
6-axis gyro stabilization;
Headless flight mode;
Dual flight speed rates (Low and High);
Idle motor rotations;
Led lights for night flights;
Propeller protectors;
About 15-20 minutes of flight time;
Long control range.

Included with the JJPro X2 drone
2.4G Transmitter;
7.4V 1200mAh flight battery;
Battery charger;
1 set of spare propellers (2xCW and 2xCCW);
2 pieces of landing gears;
1 set of blade protectors;
Screwdriver;
JJRC X2 user guide.