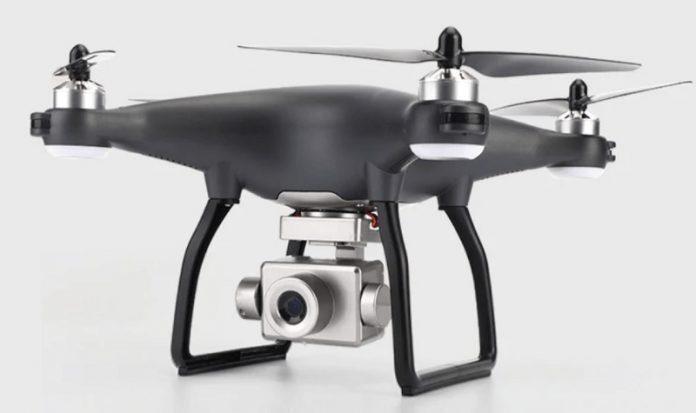 Despite that these days we would like to see more new Mavic Air 2 alternatives, RC toy manufacturers still continue to copy older DJI models. The recently announced JJRC X13 follows the Phantom's design details in most aspects (from shape to landing gears). Of course, for only $120 we can't expect the same range of features like a DJI drone has.
While in its price range, brushed motors are more commonly used, the JJRC X13 comes equipped with reliable brush-less ones. They offer not just longer service time but also better flight performance.
According to the manufacturer's specs, the 2s/2200mAh battery allows about 19 minutes of airborne time. You can extend your playtime by purchasing extra flight batteries along with the drone.
JJRC X13 quadcopter highlights
Cool Phantom alike design;
User-friendly, easy to use VS GPS PRO mobile APP;
Dual GPS positioning system;
Powerful brushless motors;
4K camera with remote angle adjustment;
5G WiFi real-time video transmission;
Follow me and Fixed-point surround smart flight modes;
Up to 500 meters control range and 300 meters FPV range;
About 19 minutes of flight time.
Its dual-GPS positioning system provides a stable and safe flight. Thanks to the GPS system, the aircraft knows its position at all times and is able to maintain a stable height even if the controls are released. Furthermore, it allows you to have intelligent flight modes such as Follow Me and fixed-point surroundings.
The new JJRC X13 drone is equipped with a 4K camera capable to record videos as well to take still photos. In order to allow you to capture the best view, the angle of the camera can be remotely adjusted. Through the 5G WIFI real-time image transmission you can display the camera's video feed on your mobile device.
JJRC X13 remote controller
The radio control of the X13 has a range of 500 meters (in an open field with low RF noise). On top of the transmitter, you can attach your phone. You have dedicated buttons for automatic takeoff/landing and automatic return to home (RTH).