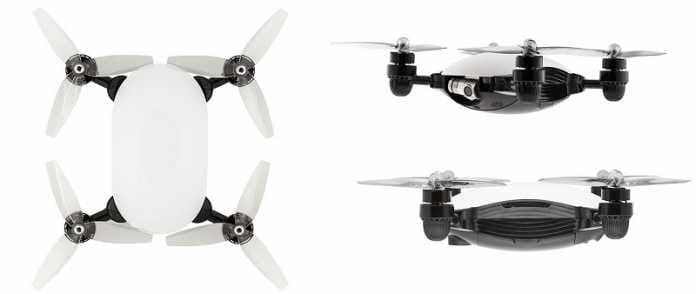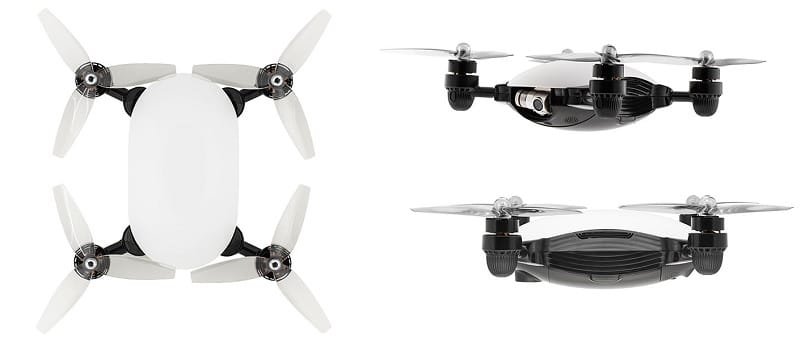 J.ME Follow Me selfie drone from Feima Robotics
Feima Robotics, an unknown multi-rotor manufacturer, just announced their first selfie drone, called J.Me Follow Me.
Like most of the selfie drones, the J.Me comes without a physical remote control. The aircraft can be controlled in three ways trough your smartphone. While I'm already accustomed with virtual sticks and gyro control, I would be interested to test the voice control.
In front of the J.Me quadcopter is located a 4K camera. In order to allow smooth aerial videos, the camera is mounted on a 2-axis brushless gimbal. The camera features HD WiFi FPV (720P real-time image transmission).
Thanks to the optical flow and ultrasonic sensors, this Follow Me selfie drone can avoid obstacles by itself. Frankly, I doubt about the 100% accuracy of this feature.
Being powered by a 4s 3000mAh battery, the advertised flight autonomy is up to 23 minutes, which is comparable with the one my Phantom 3 Advanced has.
J.ME drone features and specs
Indoor positioning and obstacle avoidance (Optical flow + Ultrasonic);
Triple control mode (virtual sticks, gyro and voice control);
Circle hovering;
Follow me mode;
Waypoint missions;
One key to share;
Triple GPS positioning system (GPS, GLONASS and Beidou);
HD real-time video transmission (WiFi FPV);
2-axis camera gimbal;
Up to 4k video recording;
Up to 4096 x 3072 photo resolution;
Up to 23 minutes of flight autonomy.
Package content:
J.Me quadcopter;
FM3000 Flight battery (4s, 3000mAh);
Balance battery charger;
Data cable;
User manual.
You can find more details here on the manufacturer's website. (unfortunely it is only in Chines!).