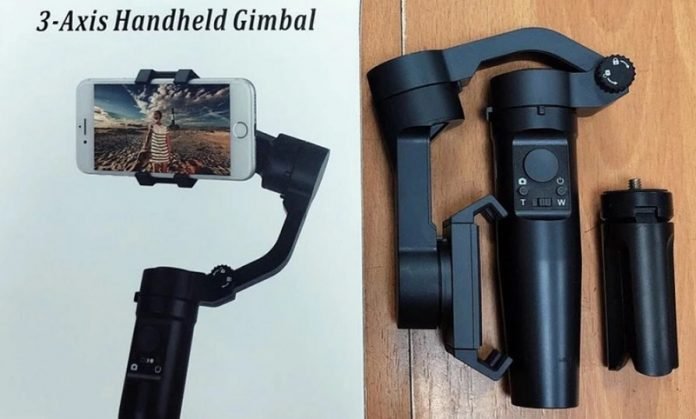 Featuring a folding design and priced for only $69.99, the LEDISTAR F3 could be an affordable alternative for the new DJI OM4 gimbal.
A basic tripod can be handy for recording still videos, but to capture a walkthrough without annoying shake requires something more advanced. There are tons of 3-axis professional gimbals and stabilizers for smartphones on the market, but most of them are very expensive. The LEDISTAR F3 is not just friendly priced but it's also super compact, as it can fit into your pocket.
The front-panel buttons are in very logical locations and are within easy reach for use. There is a tiny joystick for movement as well as a shutter key to start and stop recordings. The W/T slider allows zooming in/out with compatible mobile phones. There is also a "mode" button on the handler which allows toggling between portrait and landscape orientations.
LEDISTAR F3 gimbal features and specs
Folding design;
3-axis stabilization;
Bracket twist lock for safer transportations (even in your pocket);
Landscape and portrait modes;
Dedicated zoom in/out keys;
Standard tripod mount (included mini tripod);
Weighs just 450 grams.