The upcoming RadioMaster Zorro follows a similar gamepad style design as the Jumper T-Pro, but with a much bigger status screen and replaceable rubber grips. The Zorro radio series was announced with four types of built-in TX modules: CC2500, 4in1, ELRS, or CC2500+TBS Nano.
On the front panel, it has two adjustable hall gimbals, a metal roller, and 6 control buttons. Around the power button, there are four trimming switches.
In addition to the 18350 type internal battery, the RadioMaster Zorro can be powered also by an external 2s LIPO battery.
The RM Zorro remote controller can be ordered from Banggood with a starting price of $99.99 for the CC2500 edition. For the built-in ELRS TX module, you will need to pay $20 more. The expected shipping time is starting on January 8, 2022. The dedicated storage case is available for $29.99.
RadioMaster Zorro remote controller highlights
Cool gamepad style design with big status screen;
Four built-in TX module options (CC2500, 4in1, ELRS, or CC2500+TBS Nano);
OpenTX and EdgeTX opensource R/C radio OS-compatible;
Adjustable Hall Gimbals (without disassembly);
Improved metal roller;
Crossfire/ELRS compatible Nano bay;
Audio out and DSC port;
18350 internal battery + external 2S power source support;
Replaceable non-slip soft rubber/leather grips.
RadioMaster Zorro RC series technical specs
Version
Zorro Radio Control
CC2500
Zorro Radio Control 4in1
Zorro Radio Control
ELRS
Zorro Radio Control
ELRS Starter Set
Zorro Radio Control
CC2500 + TBS Nano Crossfire Combo
Physical dimensions
170*159*108mm
Weight
350 grams
Operating frequency
2.400GHz-2.480GHz
Internal RF Options
CC2500 multi-protocol
4-in-1 multi-protocol
ELRS
CC2500 multi-protocol
Supported protocols
Module dependent
Module dependent
ELRS
Module dependent
RF power
CC2500: 20dBm max.
4-in-1: 20dBm max.
TBA (CE and FCC Version will be available)
CC2500: 20dBm max.
Antenna gain
Folding 2db
Operational current
160mA@8.4V
Operational voltage
6.6-8.4v DC
Control distance
> 2km @ 20dbm
> 2km @ 20dbm
TBA
> 2km @ 20dbm
Operating system
OpenTX / EdgeTX Compatible
Control channels
Maximum 16 (Rx dependent)
Display
128*64 Monochrome LCD
Battery
2 x 18350 (Not included)
Charging
Built in USB-C Charging
Gimbal
Hall-effect
Module bay
Nano-size (Compatible with TBS Nano Crossfire / Nano Tracer / IRC Ghost)
Firmware Upgrade method
Via USB or SD card (SD Not included)
Product photos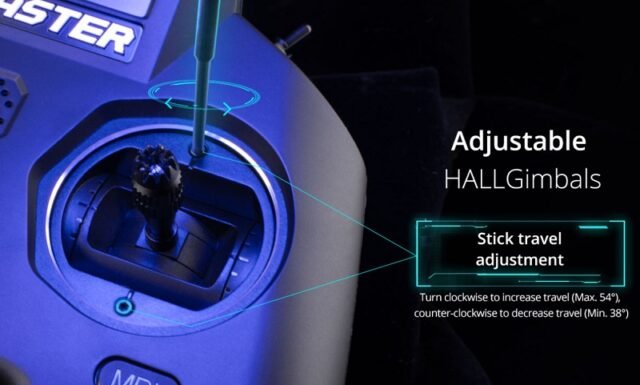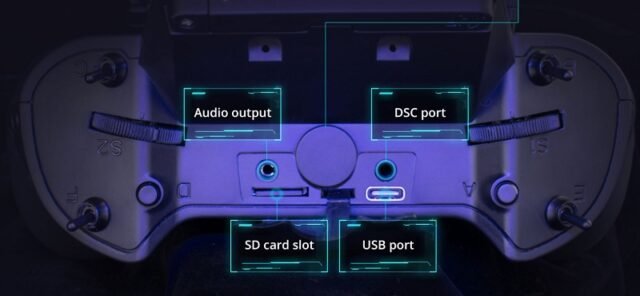 RadioMaster Zorro promo video