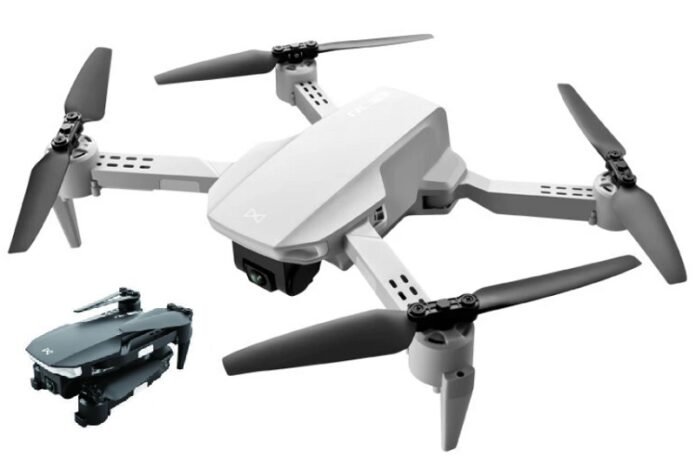 For less than $100, the SMRC M21 drone follows almost in all aspects the design of the popular MINI 2 drone. Of course for its price tag, we can't expect DJI-grade top-notch features. Also, the M21 comes with cheap low-lifespan brushless motors, instead of reliable brushed ones.
It measures 15x10x7cm with folded arms, and 35x32x7cm unfolded read to fly. With loaded battery weighs just 220 grams. The weight of a drone is the determining factor that defines whether registration and licensing need or not. In the US and Europe, drones under 250 grams have much more permissive rules.
The SMRC M21 Pro has two camera options, with and without a bottom 1080p camera. Its 6K EIS main camera features 2-axis gimbal stabilization and WiFi real-time image transmission.
SMRC M21 drone features and specs
DJI Mini like folding design;
Weighs less than 250 grams (only 220g with battery);
GPS positioning system + optional Optical flow positioning;
6K EIS camera + Optional 1080P camera;
2-axis gimbal stabilization with PTZ control;
Intelligent flight modes (Gesture Control, Follow me, Waypoint, and Surrounding);
Fail-safe return to home;
About 500 meters range;
Up to 30 minutes of battery life.
Thanks to the fail-safe return to home function, in case of controller signal loss or low battery voltage, the M21 Pro drone will return autonomously to the take-off point. RTH can be manually activated as well.
Box content
The SMRC M21 is packed with an entry-level remote controller, USB charger, set of blade protectors, two pairs of spare props, a screwdriver, and a drone user guide. You have the option to choose 1, 2, or 3 flight batteries.