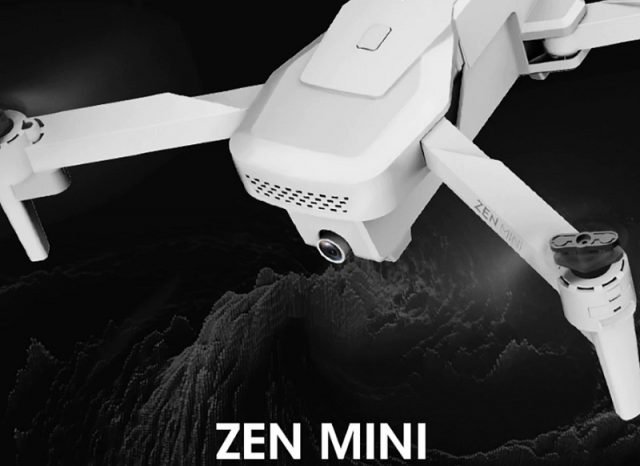 With a weight of just 210 grams, the VISUO XS818 seems to be an excellent DJI Mavic Mini alternative. Priced for only $116.19 it comes with a similar foldable design and a 4K camera instead of just 2.7K one. With folded arms measures only 9.7 x 7 x 15.3, so it can be fit in your backpack easily.
In order to allow stable hovering in any environment (outdoor and indoor), the VISUO ZEN MINI features GPS positioning, barometric altitude-hold and optical flow positioning. Its 4K camera features electronic image stabilization, remote angle adjustment and 5G WiFi real-time image transmission. Unfortunately, the EIS for sure will not provide cinematic smooth videos as DJI's 3-axis mechanical stabilization.
VISUO XS818 ZEN MINI features and specs
Compact size with foldable arms;
Dual satellite positioning system (GPS and GLONASS);
4K camera (2048 x 1080 video and 4096 x 3072 photo) with remote angle adjustment;
Electronic image stabilization (EIS);
5G WiFi real-time image transmission;
Smart flight modes (Circle hovering and Follow me);
About 200 meters control range;
Up to 18 minutes of flight time.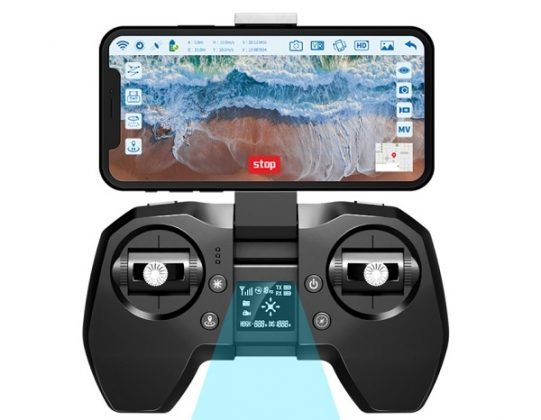 Remote controller
The VISUO ZEN MINI XS818 is packed with a nice entry-level remote controller. Its status screen will show you permanently telemetry flight data like Number of satellites, Aircraft power, Flight Speed and Altitude.
On the front panel, besides the usual control sticks, you have four buttons: Headless mode, RTH, Geomagnetic calibration, and Power switch. While the left shoulder button allows taking pictures, the right one to start/stop video recording. The right dial-knob allows the to remote change the camera's tilt angle.