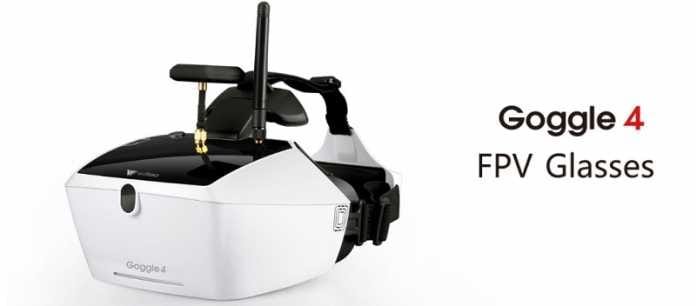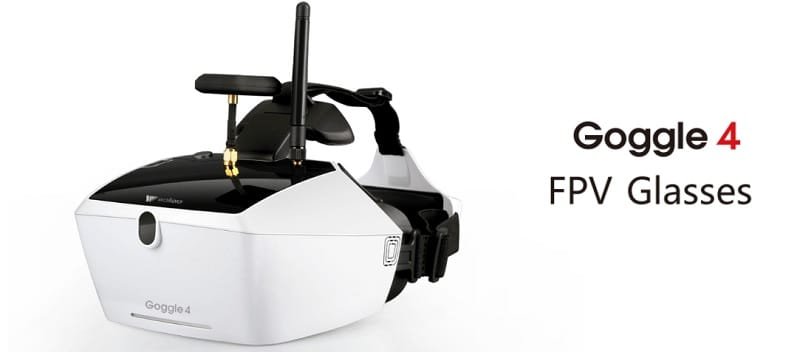 After the high-end and expensive Goggle3, it was time for Walkera to come up with something more affordable. This new Walkera Goggle 4 has a much friendly price than its predecessor.
Walkera advertises this model with AV input/output but in my opinion, it would have been more appropriate to integrate an HDMI input. Professional models like DJI Phantom 4 allows connecting FPV glasses only through HDMI.
In order to ensure good and stable reception, the 40CH 5.8G receiver is equipped with two radio antennas.
The built-in 2s 1200 mAh battery allows about 2 hours of working time, which is great in my opinion.
Having few racing quad-copters, I'm thinking for a while that it is time to acquire such a gadget because they certainly offer a more realistic sensation than the FPV screens. Probably next month I will purchase one and make a complete review of these Walkera Goggle 4 FPV glasses.
This Walkera google is available for order at many online retailres. In my opinion, for $169 this model can be a good mate for your Walkera F210 or Rodeo 150.
Walkera Goggle 4 specifications
Double antenna technology for stable image transmission;
Ergonomic design for comfortable usage;
AV input/Output;
Chroma, brightness and contrast adjustment;
Generous 5″ HD LCD display (3 x 800 x 480 pixels);
Integrated 40CH 5.8 FPV receiver;
Built-in 7.4v 1200 mAh Li-Po battery;
About 2 hours of operation time.
Walkera Goggle 4 package includes
FPV glasses with head strap;
2 pieces of 5.8G antennas;
5v micro USB power Cable;
Battery charger;
User Manual.