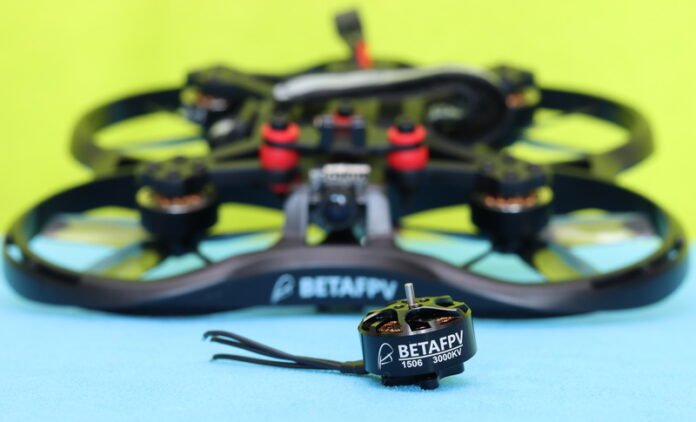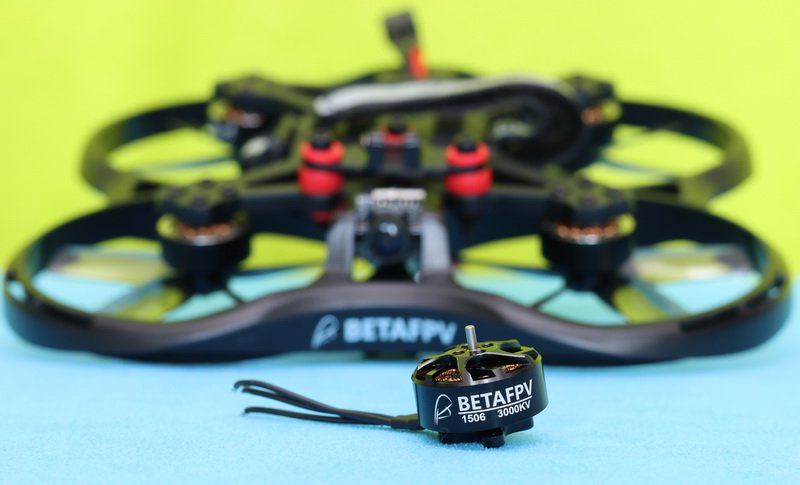 A few months ago, I tested the BetaFPV Pavo 30, a very capable CineWhoop. Unfortunately, I needed to replace the flight controller and two of the motors due to an accident. While the stock motors were 3400KV, I found as a replacement only these BetaFPV 1506 3000KV ones.
Brushless motors in the drone world are marked with a 4- digit number: AABB, the first two digits ("AA" part) refer to the stator width and "YY" to stator height. The torque depends on those two parameters- the wider and higher it is, the motor is more capable of making a higher torque (more power/trust). The "KV" parameter represents the number of revolutions a motor makes upon applying 1 Volt current without any load attached to the motor. For example, BetaFPV 1506 has a KV rating of 3000. It means that the motor spins 3000 rpm at the application of 1V without load (propeller installed). With a 3S LIPO the 3000KV could feel underpowered, but with 6S too aggressive.
In a nutshell, every brushless motor has two main components: rotor and stator bell. The distance between the parts is called the air gap. The air gap has important effects and is generally designed to be as small as possible. During a crash, the shaft of the motor can deform, and the motor becomes unusable.
BetaFPV 1506 3000KV motor technical specs
KV (rpm/V): 3000KV;
Input Voltage: 3-6s;
Suitable for 3, 4, and 5″ FPV drones;
Shaft: φ1.5mm;
Size: 21.3×21.3×27.6mm;
Motor Mount Holes: M2
Cables: 80mm long, 24AWG cables.
Weight: 16.2grams.
Load performance table
BetaFPV 1506 3000KV motor dimenssions
Price and availability
I ordered a pair of 1506 3000KV motors from Banggood for US$44.23 (23.50/pieces). They also have a pack of four for $81.64. This price includes 4 mounting screws for each motor.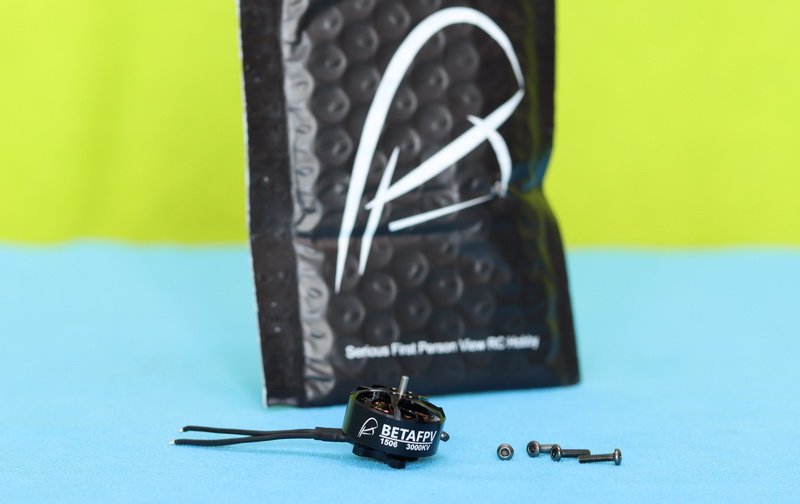 Summary
The BetaFPV 1506 3000KV motors are great for 3"- 5" props and 3-6 LOPO packs. It is suitable for Whoop and Toothpick style FPV drones.
Pros
Nice design;
Suitable for speedy Whoops;
3-6S LIPO compatible.
Cons
Very sensitive, they damage easily during crash;
Pretty expensive.