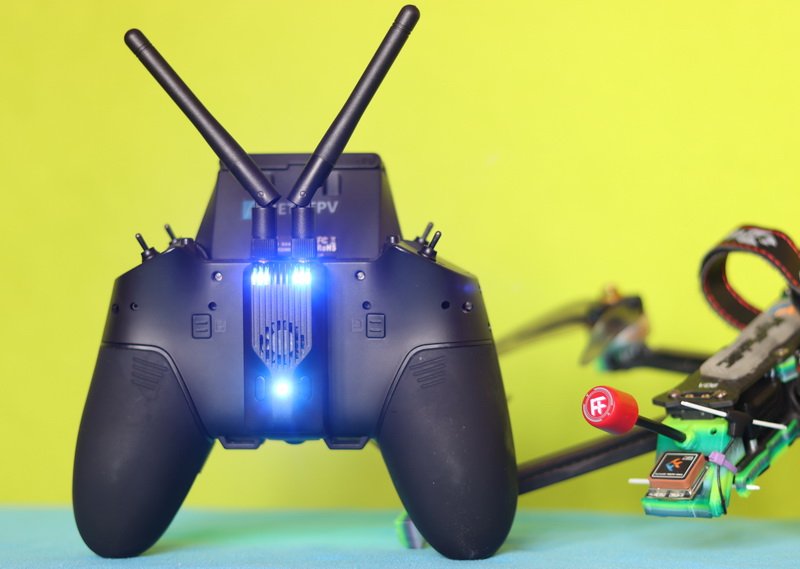 Since I built my first ExpressLRS-enabled FPV drone, I converted all existing drones to ELRS due to the excellent range and link stability. BetaFPV's new SuperG Nano TX module is the first GEMINI-compliant transmitter with dual-frequency diversity communication. The module was developed by BetaFPV in cooperation with the ExpressLRS team. It is based on ELRS V3.3 and promises improved connectivity even in challenging environments.
BetaFPV has always been a pioneer in ExpressLRS technology; they were the first manufacturer to offer a diversity of receivers with two antennas. I've been using the SuperD RX on my FlyFish Volador VD6 long-range FPV drone with great success over the last few months.
The GEMINI ELRS, instead of promising a longer range (which is already amazing), is focused on much higher and stable LQ by simultaneously transmitting packets in two frequencies to increase the chance of receiving the pocket by the receiver. The image below is a great exemplification of how Single antenna, Dual antenna, Diversity, and GEMINI modes work.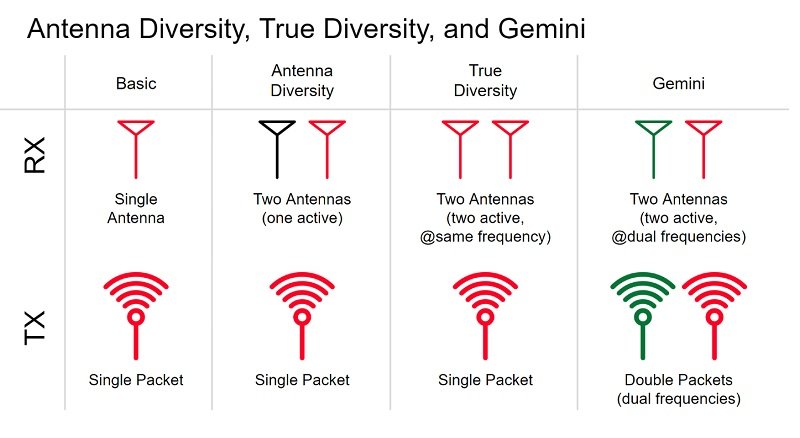 BetaFPV SuperG Nano TX review
Iris from BetaFPV sent me the SuperG Nano TX last week, together with an extra Nano to Micro bay adapter, two SuperD RX modules, and some other surprises. I like that they always include extra goodies, and this time, too, I didn't know what else was included. When I receive a package from them, it's like Xmas unboxing :).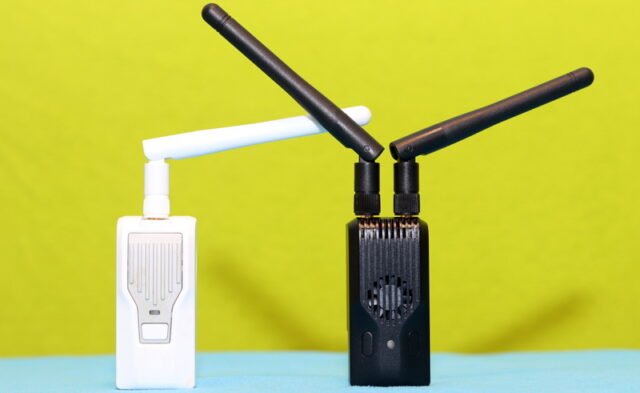 The SuperG Nano transmitter comes in the same box as the original single-antenna Nano TX module. In terms of design, they also look similar, just the GEMINI SuperG is made entirely from CNC aluminum, not plastic, as its predecessor. Scaling close to 50 grams, you will fill the extra weight when installed on compact, lightweight radios.
In addition to the SuperG Nano TX module, the box includes two linearly polarized dipole rubber ducky antennas, a Micro-Nano bay adapter, a USB Type-C data cable, a Type-C to XT30 power cable, and a user manual.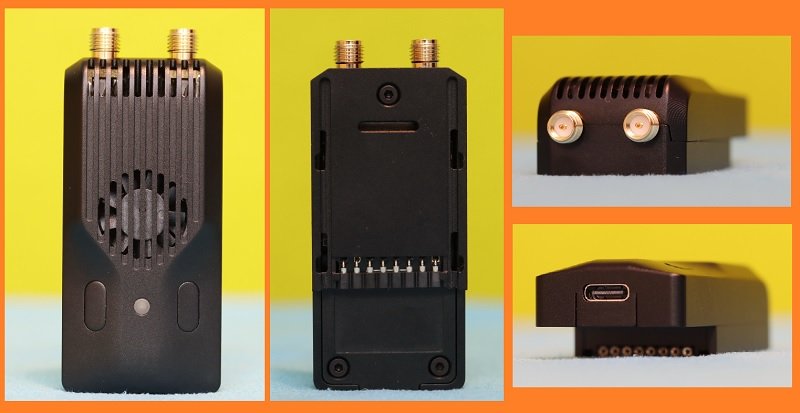 The TX unit has three status LEDs (one RGB in the center and one under each antenna) and two customizable control buttons. It has a built-in fan for improved heat management that starts only when the transmission power is set above 250mW. After a few minutes of usage, it becomes warm but not too hot to burn your skin.
On the top, there are two RP-SMA interfaces for the antennas. As I mentioned, it comes with two rubber ducky antennas, but it can be equipped with Moxon ones as well. This ExpressLRS TX-RX guide will help you obtain the best performance by matching antenna types and choosing their right orientation.
A Type-C power at the bottom allows firmware upgrade and power the SuperG TX module.
Control buttons: Default functions
Button
Action
Press
Count
Button1
(Left button)
Enter binding mode
Short press
3 Times
Increase power
Long press
For 0.5 seconds
Button2
(Righ button)
GO to VTX Channel Menu
Short Press
2 Times
Send VTX settings
Long press
For 0.5 seconds
By accessing the web interface, you customize the button's action according to your needs. After finishing the changes, remember to press SAVE to complete the configuration.
BetaFPV SuperG Nano TX 2.4GHz: Remote controller and RX compatibility
Thanks to the included Nano-Micro bay adapter, the SuperG Nano TX can be used with most EdgeTX and OpenTX radio transmitters that support CRSF. Out of the box fits directly into radios with Nano bay (Lite), or if you have a bigger full-size controller with Micro JR bay, you can conveniently use the included adapter. The JST to servo cable allows the use of older controllers.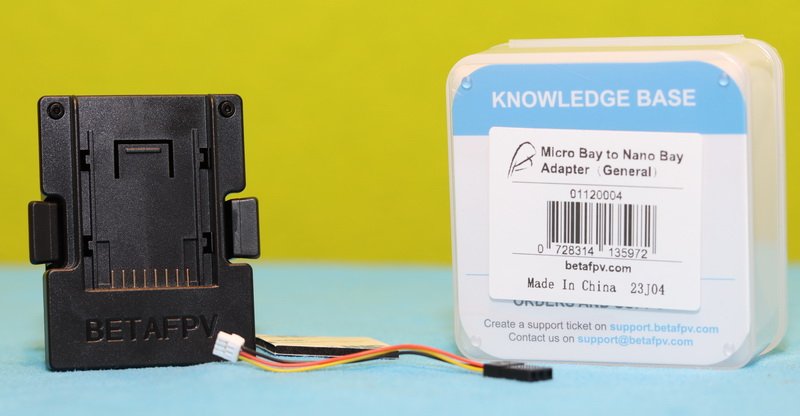 I successfully tested it with Radio Master Zorro and Jumper T-Lite radios, but according to BetaFPV can also be used with BetaFPV LiteRadio 3/3Pro, TBS Tango 2, Radiomaster TX16/Boxer/Pocket, Jumper T16/T20/T Pro, Frsky QX7/X9/X Lite, and others. When higher TX power (over 500mW) is selected, an external battery (2 or 3s) may be required to power the unit using the type-C to XT30 cable separately.
Featuring multiple working modes (antenna1, antenna2, or GEMINI), it is compatible with all types of 2.4GHz ELRS receives regardless of brand or configuration (single antenna or diversity). The only thing you need to pay attention to is that the receiver must have firmware version 3.0.0 or newer. For best performance, I recommend using the BetaFPV's SuperD RX.
When mixing different types of RX modules is recommended to use "Model Match" via LUA script to set the correct antenna mode based on the active Model on the radio. For example, use Model 1 for single antenna receivers and Model 2 for Gemini-capable receivers. In the LUA script for dual-antenna diversity ELRS receivers, you must also configure the RX to work in Gemini mode.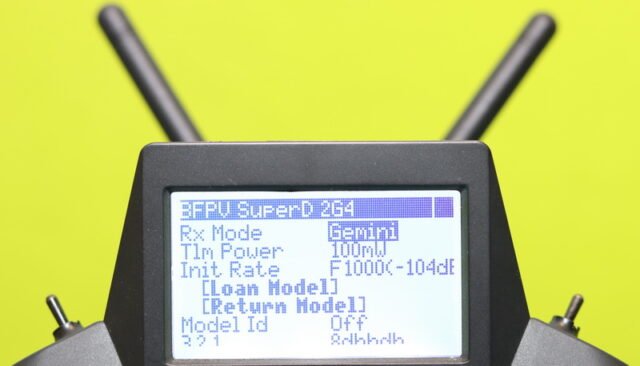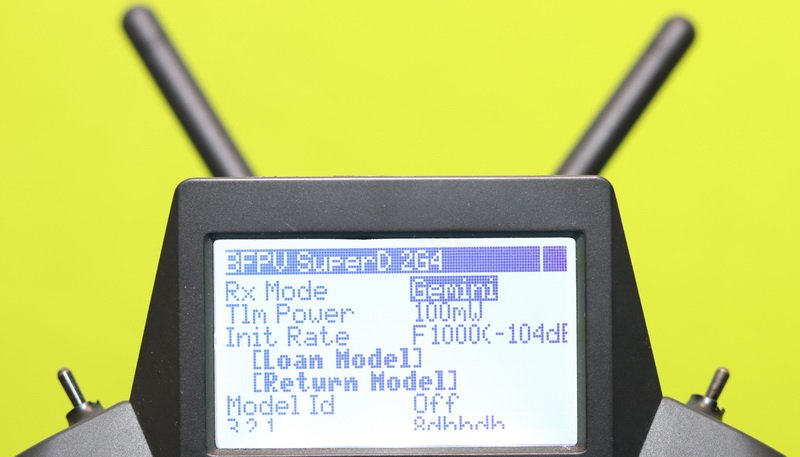 The online user manual (download from here) is a great support for this ELRS transmitter. It explains configuration parameters, how to bind with radio receivers, status LED color codes, and more. Upgrading the firmware can be conveniently done via WIFI connectivity and ExpressLRS configurator.
Pricing, availability, and options
The SuperG Nano Transmitter can be ordered from BetaFPV 's official online store for $69.99. For now, only 2.4GHz is available (no 915MHz\868MHz), and you can opt for Black, Red, or Grey colors. This price includes the Nano to Micro bay adapter. If you purchase it in a bundle with a SuperD RX module, you can save five bucks ($18.88 + $66.10).
BetaFPV SuperG Nano TX with GEMINI ELRS: Performance
For many, performance is equal to range (max control distance). The SuperG Nano TX features two radio modules with up to 1 Watt broadcast power each. Normally, you would expect the range to be doubled (1W+1W=2W), but during my tests, the max flight distance until the failsafe is activated was similar to my existing standard (single antenna) 1W TX.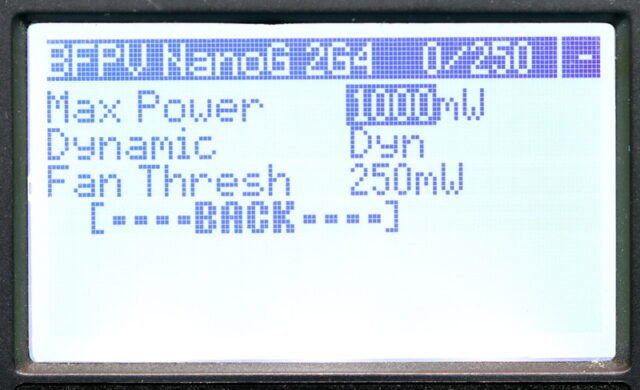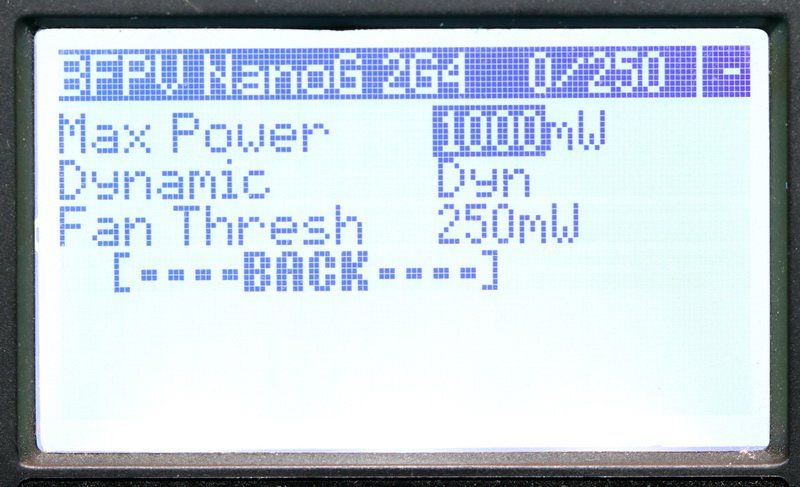 Even the ExpressLRS team does not promise a longer flight distance when using GEMINI mode. Instead, they promise a more reliable link in challenging environments by transmitting the same packets on two channels simultaneously -it helps maintain a higher LQ to the point of failsafe. Those who fly in an urban area with a lot of RF noise will benefit most from the GEMINI ELRS.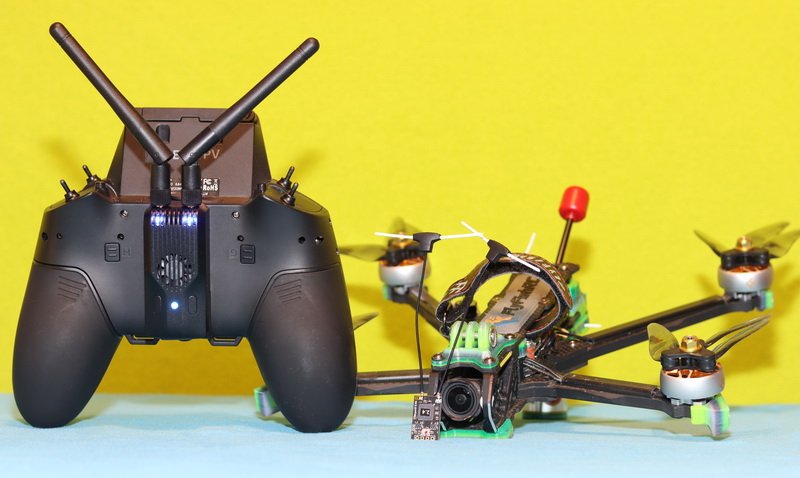 GEMINI mode also improves telemetry (TLM) quality (drone to ground station link) by receiving simultaneous packets. Furthermore, the TLM link becomes stronger with fewer missed packets, even when not used in Gemini mode and with single antenna receivers.
Gemini ELRS SuperG Nano TX: Key features
[Era of GEMINI ExpressLRS] Introducing the pioneering Gemini Dual-Frequency Diversity Transmitter, propelling ELRS into the era of dual-frequency capabilities.
[Dual 1W Output Power] The SuperG Nano Transmitter with Dual-active Antennas and Dual Frequencies, each boasting a powerful 1W transmission power. Experience stronger signals, longer transmission distances, and enhanced remote control range.
[Cooling System Iteration] The casing part is made of CNC aluminum alloy with an anodized surface for durability. It efficiently dissipates heat thanks to its optimized internal airflow and high-speed fan with copper heat fins. Fly with confidence and enjoy reliable performance every time.
Technical parameters
Color options
Black, Red, and Grey
Transmitter compatibility
NANO TX port or Micro TX with adapter
Weight
44.8 grams
Input voltage
7V~13V DC (2-3s LIPO)
Typical rated current
8V / 1000mA@1000mW
Default firmware
ExpressLRS V3.3.0
Target Name: BETAFPV SuperG Nano TX
RF Power
2 x 25mw/50mW/100mW/250mW/500mW/1000mW
Pocket rate
50Hz/100Hz/150Hz/250Hz/333Hz/500Hz/D250/D500/F500/F1000