These days everyone has at least one smartphone in their pocket which can be used as a 5.8G FPV display along with this Eachine ROTG02 Android FPV receiver. Of course, due to its higher latency, it can not completely replace a dedicated FPV monitor/goggle.
Personally, I find the Eachine ROTG02 more useful as a second FPV display. My son loves to follow my flights through his tablet. Via the APP he can even record the journey of my flights.
Compared to its predecessor (ROTG01), this newer ROTG02 comes with a dual antenna system and other improvements.
Eachine ROTG02 5.8G Diversity Audio FPV Receiver
Disclosure: I received this OTG video receiver as part of a product review collaboration with Banggood. Although the RTX was offered free of charge, all opinions in this review are my own.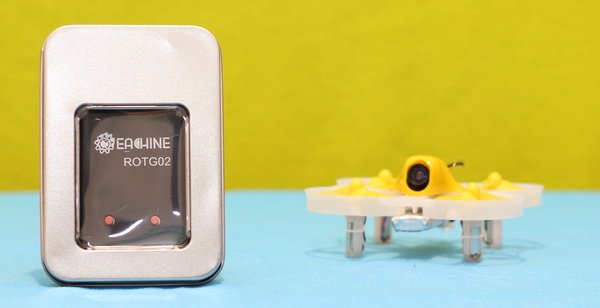 The Eachine ROTG02 FPV receiver comes in a nice metal case with a transparent window. In addition to the two rubber-ducky antennas, there are two types of date cables (micro USB and Type-C) included.
I received a black one, but the white version is also available. It measures 61 x 41 x 11 mm and weighs about 37 grams.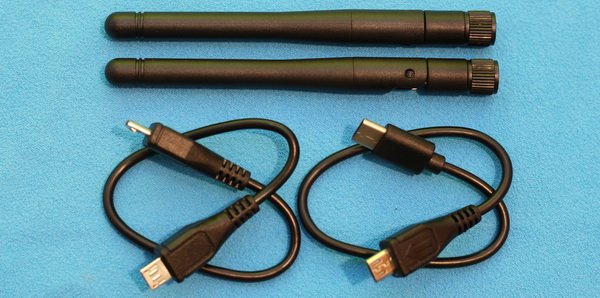 Eachine ROTG02 core features:
Compatible with most Android phones and tablets (OTG required);
Dual antenna system (RP-SMA female connectors);
Diversity;
Automatic search;
Waveform display;
Recording through APP;
150 reception channels (5645~5945 frequency range);
Low latency (around 100 ms).
On the front part of the OTG FPV receiver are located two control buttons ("forward scan" and "backward scan"). The micro USB port is located at the bottom of the receiver.
Taking apart the ROTG02 I found inside two independent shielded radio modules, so we are dealing with a true diversity receiver.
Testing the Eachine ROTG02 UVC OTG FPV receiver
Firstly, you need to install on your phone the fuav.2.0.apk. On the first start, the APP will automatically update to version 2.2. Under the settings menu, you can enable "Force Landscape", "Auto record", "VR view" and "Audio playback" features.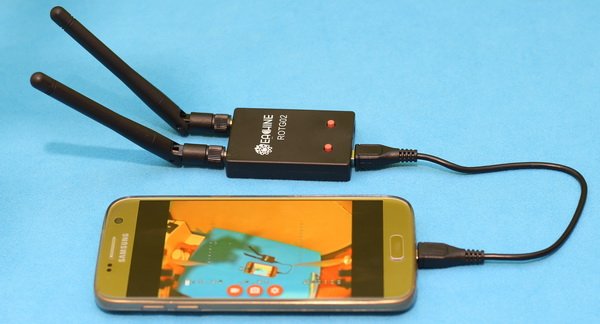 As I previously mentioned, there are two types of data cables included. While the micro USB cable is suitable for older phones (like mine Samsung Galaxy S7) the Type-C cable is compatible with the latest generation Android phones (like Galaxy S8).
The main screen of APP is very simple. On the top bar, are shown the reception frequency and signal strength for each antenna.
During channel search, the waveform is displayed allowing you to know where you get the strongest signal.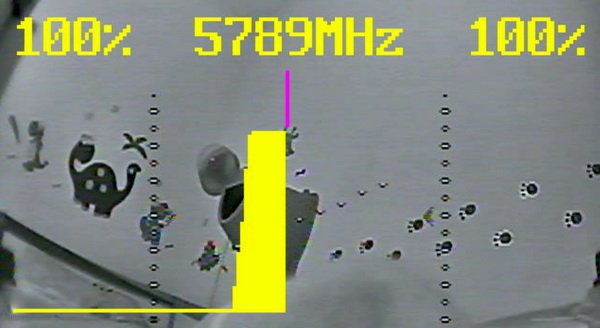 I test it with a couple of my FPV drones. All worked properly with the Eachine ROTG02. There are no 5.8G compatibility issues. Signal strength was comparable with my LCD5802S FPV monitor.
Six minutes of recorded video occupies about 280Mb. Both photos and videos have a resolution of 640 x 480 pixels.
Better alternatives?
Although the Eachine ROTG02 works very well and quite easy to use, I have found a bit inconvenient that it doesn't work with iPhones and also that it needs to be wired to my phone.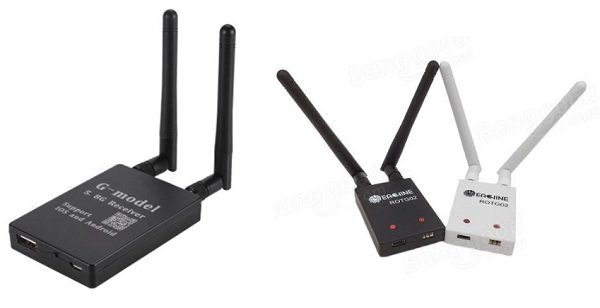 The G-model FPV receiver adopts a similar design, but it comes with a built-in LiPO battery and WiFi connection. According to its specs, it supports Android as well as iOS devices. Find more details and actual price here.
Final Thoughts
Price/value ratio

Design and build quality

Compatibility

Signal strength
Verdict
Surely, as these days everyone has a smartphone, the Eachine ROTG02 is the cheapest way to fly FPV.
Being compact and lightweight you can easily take it with you everywhere. Featuring 150 reception channels, it is compatible with almost any 5.8G FPV drone.
Unfortunately, iOS based devices are not supported yet.
Now, with 42% off you can find it here for only $24.99 (promotion ends on February 18).
Pros
Good signal reception;
Allows to record the journey of your flights;
Dedicated buttons for easy channel changing;
Powered by phone;
Mini USB and USB-C cables included.
Cons
Not compatible with iPhone and iPad;
No full-screen mode;
About 100 ms latency.