If you are serious about getting the greatest photo and video results from your Autel EVO Nano drone, you should invest in Neutral Density (ND) filters. In this review, we will have a closer look at FreeWell's 'All Day' kit which includes 6 filters to cover all light situations that you can encounter from sunrise to sunset.
Being a hobbyist photographer I use often ND filters for landscape photography. Last summer I visited the Plitvice National Park which is well known for its beautiful lakes and wonderful waterfalls. Watching tons of water plunging into the abyss is one of the most beautiful views in nature. Capturing in essence these scenes is not as easy as you think. By placing an ND filter in front of your camera, you will reduce the amount of light that reaches the sensor, causing water motion to be blurred making your shots more spectacular.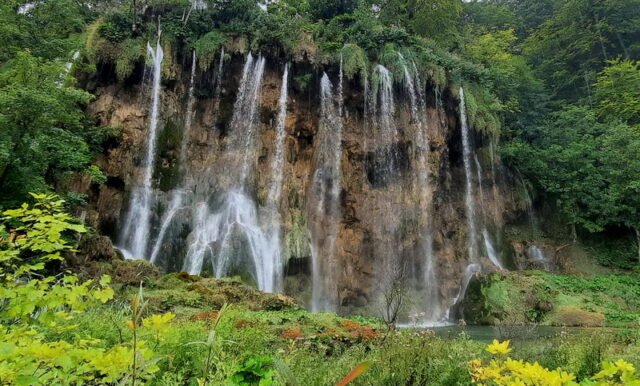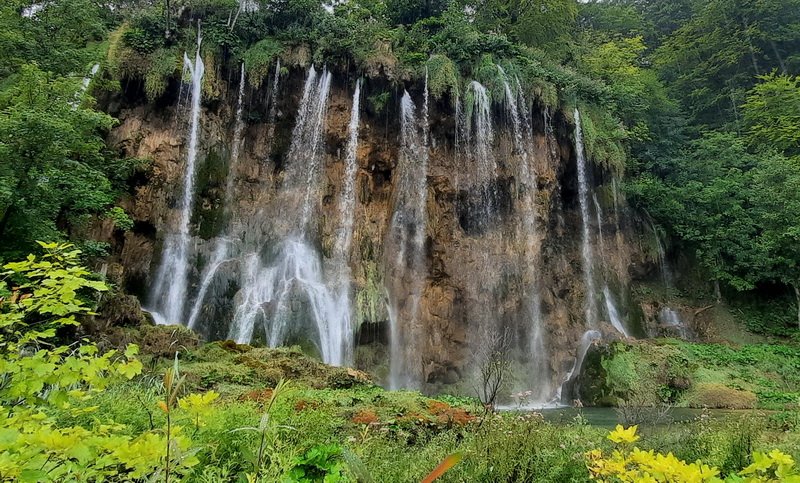 Long-exposure shots are relatively easy to take with the Autel EVO Nano series since their cameras are stabilized by a 3-axis gimbal. In strong daylight, decreasing your shutter speed will inevitably overexpose your shot, and this is where FreeWell's ND filters come in handy!
Core features
All Day Kit: Freewell offers everything you may ever need to shoot your video during the day time so it's the combo you will always need which consists of ND4, ND8, ND16, ND32, ND64, ND1000 filters;
Optics: Freewell 4K Series optics offers the industry best optic possible in the drone category, beating or matching any other brand out there;
Coating: Dustproof, Scratch-resistant, Oilproof, Color Neutral coating makes sure you get the best possible image quality while shooting outdoor.
GimbalSafe: Freewell's GimbalSafe technology ensures each filter frame goes through a rigorous lightweight test, putting no negative effect on your drone gimbal;
Compatibility: Autel Evo Nano and Evo Nano+
In a nutshell, a Neutral Density filter is a lens filter that blocks light from entering your camera, which is useful to soften bright light and slow down your shutter speed for motion blur effects. Use the chart below to better understand what effect the different types of ND filters will create.
ND filter chart
| | | | |
| --- | --- | --- | --- |
| Filter factor number | Light Reduction | Light Transmission | Suitable for |
| ND1000 | 10 f-stops | 0.10% | Harsh light |
| ND64 | 6 f-stops | 1.56% | Extremely sunny days |
| ND32 | 5 f-stops | 3.12% | Very bright days |
| ND16 | 4 f-stops | 6.25% | Partly cloudy days or early to mid-morning |
| ND8 | 3 f-stops | 12.5% | Mostly cloudy days or approaching sunset |
| ND4 | 2 f-stops | 25% | Minor reduction in brightness |
Enhance your Autel EVO Nano's photo/video capabilities
Disclosure: I received this filter kit as part of a product review collaboration with FreeWell. Although the filters were offered for free, all the opinions in this review remain my own!
Freewell Gear was born in 2012 with the intent to offer a reliable and appreciated alternative to the major companies in the niche market of accessories and photographic equipment. They provide a wide range of filters for photo cameras, action cameras, and drones. Their product gamut covers ND4-2000, PL, VND, and CPL filters, including cost-friendly all-day combo kits.
At a glance
The filters come in a solid transparent plastic housing sitting in a soft foam angled upwards to ensure the lenses do not touch anything while in the case and they won't move around while in transport. The case is small enough that it can fit in a pocket or a drone bag. For extra safety, the case closes with magnets. Each filter is visibly labeled, so you know at a glance which one you remove from the case. Besides the filters, Freewell includes a microfiber lens cloth, a filter guide, learn basics card, and some brand stickers in the box.
Design
The filters are made from some kind of plastic that is flexible and strong at the same time. Compared to metal frame filters, they don't have sharp edges that can accidentally scratch the gimbal or worse, the camera's lens. Individually, they weigh almost nothing, probably less than 1g.
Attaching the filters to the gimbal is easy. Firstly you need to align it in front with the lens, then press it gently from the top. You should only install a filter on your drone when it's powered off in order to avoid damaging the sensitive gimbal. Also, you should support the gimbal during the process to avoid putting excessive stress on it.
While testing out the filters on the Autel EVO Nano+ drone, I found out that the gimbal was fine with the added weight, passing the initialization and the footage was smooth as you'd expect. In the following weeks, I will upload sample videos using each type of ND filter.
Price and availability
If you are looking for a good set of filters for your Autel EVO Nano drone, I'd recommend these to anyone as includes a wide range of ND values. You can purchase the kit for $99.99 on FreeWell's website. Currently, they are restocking and the expended shipping date is somewhere in April. For just $19.99, they have a PL filter that reduces the unwanted glare often seen from reflective surfaces, such as water, snow, and even windows.
Price/value ratio

Design and build quality

ND Variety
Results & final thoughts
The ND filters do exactly what they are meant to do, limit the amount of light reaching the camera sensor. The optical glass used on the filters seems to be high quality and can easily be cleaned with the included microfiber cloth. The plastic housing is also strong without adding unnecessary weight to the gimbal.
Pros
Wide range of ND factors (ND2 – ND1000);
High quality;
It passes gimbal calibration.
Cons