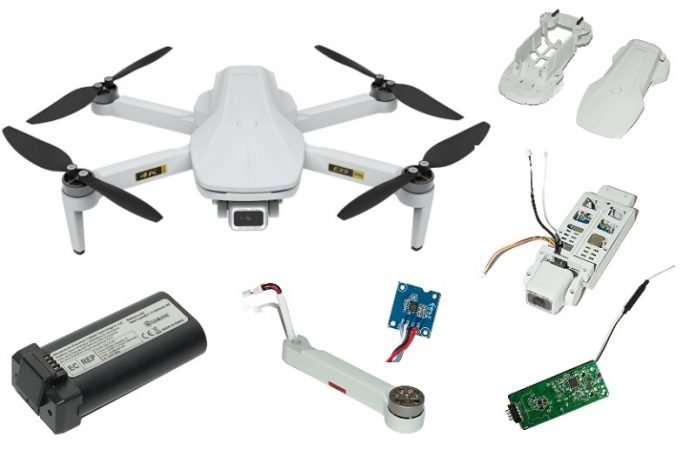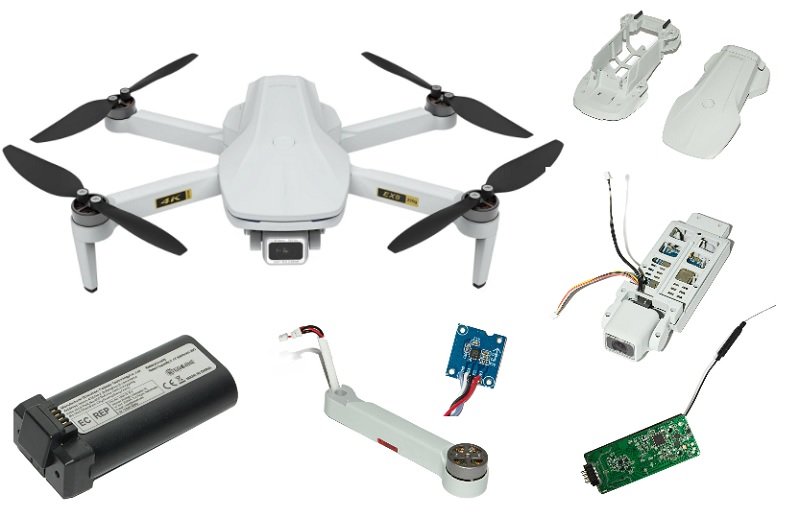 Like all drones, the Eachine EX5 has limited battery life. With a top-flight time of 25 minutes, you will definitely need extra batteries to allow you to fly and shoot with your EX5 drone without being grounded for a couple of hours while you recharge your single LIPO pack. You never know when you'll need extra flight time for another cool drone flight! We recommend 3 spare batteries for this drone.
Accidents happen even in the case of experienced pilots. The first casualty in a drone crash is going to be the propellers. Even landing in high grass is enough to crack or damage a propeller. Therefore it's super important to carry a few pairs of spare props with you. If you hit a tree or something else, most likely will break an arm. No worry, there are spare ones available as well.
Where to find Eachine EX5 parts?
Eachine is a home brand of Banggood, hence they offer genuine repair parts for a fair price in case you crash or broke your EX5 drone.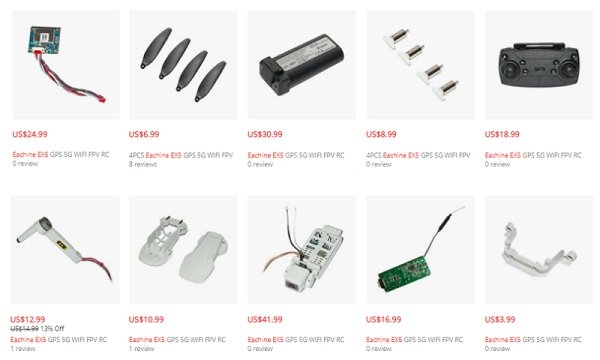 In case you lost or broke your Eachine EX5 remote controller, no problem, you can find a spare one here for just $18.99 + shipping fee.