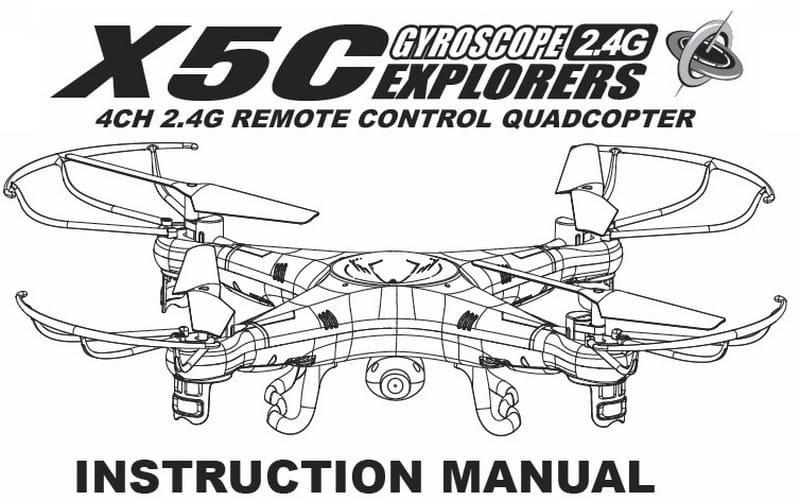 Syma X5C instruction manual download page
Before your first flight with a new quadcopter it's very useful to read the aircraft's instruction manual.
You will find more then ten useful chapters in this user manual:
Key features of quadcopter;
Safety & Caution of using RC aircrafts;
X5C Package content;
Remote control keypad and LCD user manual;
How to make ready your Syma X5C quadcopter for the first flight;
How to change and charge the battery on the quadcopter;
Battery repair and maintenance;
Install the landing skids and the blade protecting frame on the Syma X5C;
Controller modes and flight instructions;
Introduction to quadcopter functions;
3D eversion and throwing flight instructions;
Instruction to install and operate the 2Mp HD camera on the Syma X5C;
Trouble shooting the quadcopter;
List of spare parts for Syma X5C;
X5C breakdown and diagram.
X5C User Manual download
It was very hard to find the complete X5C user manual, you will not find it even on the manufactures website. If any problem occurs through the time of using , operating and flying the quadcopter, you can read the X5C user manual for troubleshooting before contact your sales agent.
updates: WOW this post reached 100 comments! I'm very happy that are so many X5C pilots around the world!