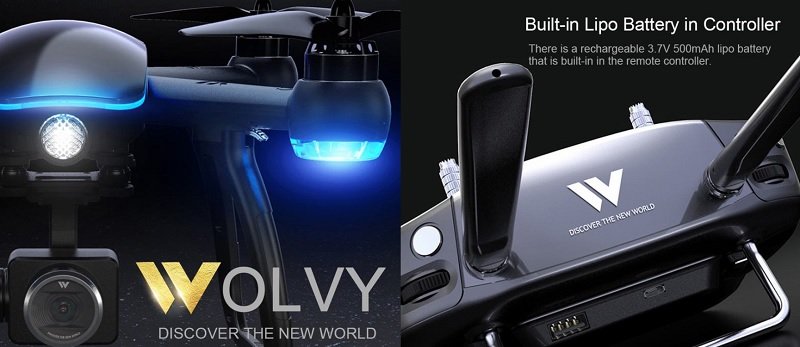 After several toy grade drones, ATTOP finally came up with a nice GPS enabled brushless drone. The ATTOP Wolvy is equipped with a removable 1080P camera with 1-axis gimbal. In order to reduce the jello effect, the camera mount has 4 pieces of vibration reduction damping balls.
Like the JJRC X7 Smart, the ATTOP W quadcotper also features remote camera angle adjustment. You can change the field of view, from straight ahead to ground view through the remote controller. This feature is very handy in case you want to inspect your roof or chimney.
According to the manufacturer's specs, the 7.4V/3700mAh battery allows about 15 minutes of flight time.
Thanks to the fail-safe return to home feature, in case of remote controller signal loss or low flight battery voltage, the drone will autonomously return to the take-off point.
ATTOP Wolvy quadcopter core features
Advanced GPS system;
Stable altitude hold;
Intelligent flight modes (Follow me & Circle hovering);
Fail-safe return to home (low battery & RC signal loss);
Removable 1080P Full HD camera;
Remote camera angle adjustment;
2.4G WiFi real-time image transmission;
Strong 2205 2050KV brushless motors;
LED lights for night flights;
Up to 15 minutes flight time;
About 500 meters control range & 200 meters FPV range;
During night flights, you will be guided by four LED lights (one under each 2050KV motor). In order to make it easier to determine the orientation of the aircraft, the ATTOP Wolvy has an additional frontal LED light.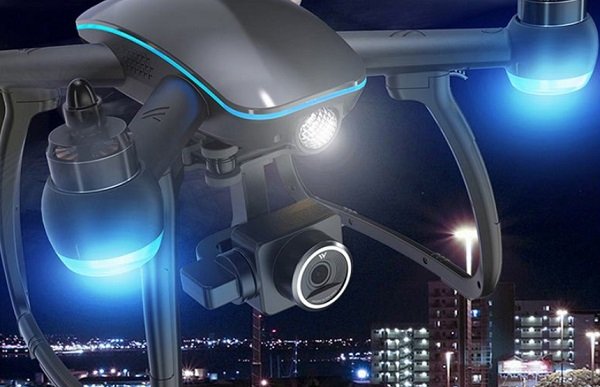 ATTOP W remote controller
The Attop W drone is packed with a nice dual antenna remote controller. According to the specs, the transmitter has up to 500 meters control range. The RC is powered by a built-in LIPO battery (3.7V/500mAh).
As you can see in the image above, on front panel, besides the usual control sticks, there are only two buttons (Power and RTH). On the back of the RC there are two dedicated camera buttons (Left – Photo and Right – Video).
While the right shoulder buttons allow to enable Follow me and Circle hovering modes, the left ones allow to toggle between flight speed rates respectively to enable/disable GPS mode. The right dial knob allows to adjust the camera angle.
Price & Availability
Now, you can get the Attop W GPS drone for only $220 (with 27% off) from TomTop. This price includes all you need to fly right out the box (remote controller, 2 sets of propellers, camera, flight battery and charger). Furthermore, you will get a complete set of removable blade protectors.
Sponsored post by TT