Officially, thanks to the Hubsan 10th year anniversary promotion, the Zino H117S becomes the cheapest 4K camera drone on the market. Between 1 and 8 March, Hubsan gives 20% off for all Zino order. Great deal for such a versatile drone!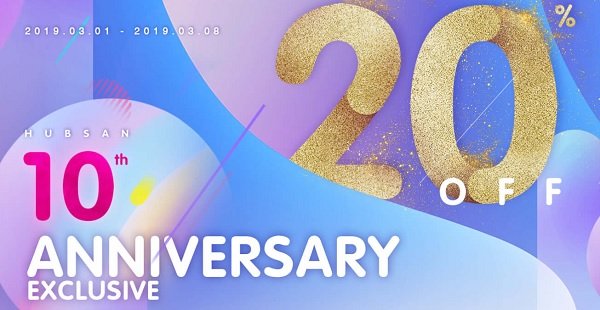 Often, Hubsan Zino is called the budget version of the DJI Mavic Air. It features similar foldable arms and 4K camera. In order to provide smooth footage, the camera is installed on a 3-axis motorised gimbal. Furthermore, it comes with some spatial features like Panorama, Line Fly and Image tracking modes.
Hubsan Zino H117S coupon deal
Now, this 4K drone is listed for only $399.99, which would already be a solid deal as its initial price was $499.99! You can apply this f7c8f3 coupon code at checkout in order to take $100 off the price. That leaves you at $299.99, which is currently the best deal for a GPS enabled 4K camera drone.
On Banggood, the Zino H117S is available with 1, 2 or 3 flight batteries. Additionally for all variants you can opt for a dedicated storage bag. The good news is that the above mentioned discount code works for all package combos.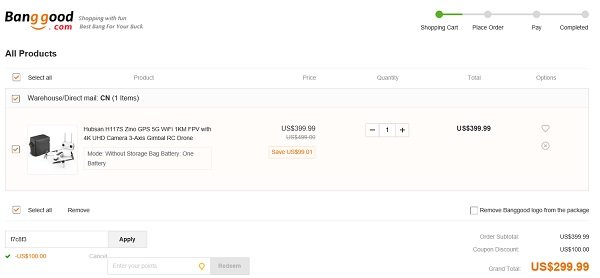 If you are an Xiaomi fan, you can also check the recently shared FiMI X8 SE promotion and FiMI A3 coupon code.