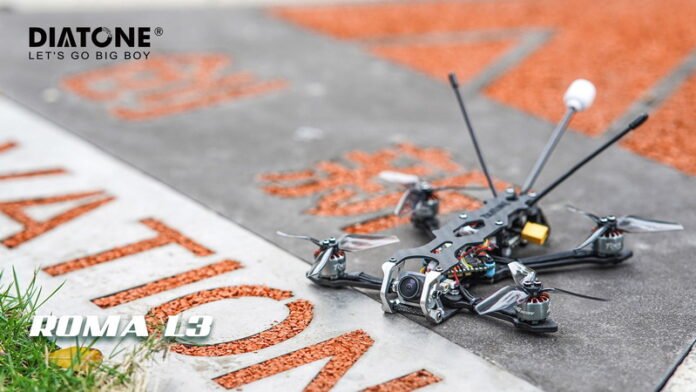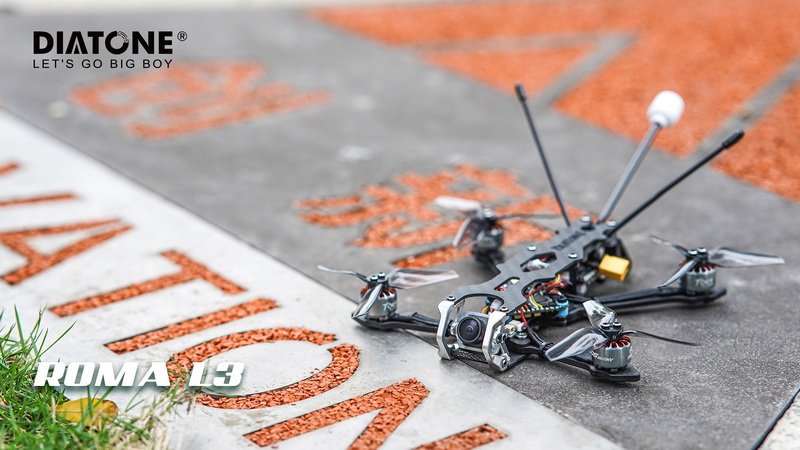 Tina, CEO Assistant at diatone.us just shared a post with their latest FPV drone, the Roma L3. This new ultralight (120 grams) drone features a dead cat style design that allows a clean, unobstructed FPV view.
The Diatone Roma L3 has two package options. While the PNP version (without receiver) is listed for $159.99, the BNF edition with MSR D16 radio receiver for $169.99. Both packages include a universal GoPro camera bracket. With a dedicated 3D printed mount, you can also install an Insta360 Go camera.
Its versatile MAMBA F411 AIO flight controller features integrated 25A ESC (Dshot 300/600 ESC Protocol) and BetaFlight OSD. This FC was specially designed for compact brushless CineWhoop and TOOTHPICK style drones.
Diatone Roma L3 features and specs
Dead cat syle carbon fiber frame;
3-inch propeller compatible;
Versatile MAMBA F411 AIO flight controller with integrated 25A ESC;
Powerful MAMBA 1206 3600KV brushless motors with HQ T3 propellers;
RunCam NANO2 camera;
MAMBA 5.8G TX400 FPV transmitter (VTX);
4S LIPO compatible;
PNP and BNF MSR D16 package options.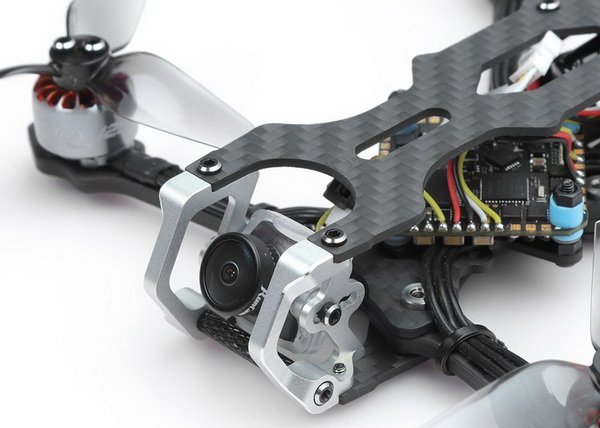 FPV system (Camera + VTX)
Diatone opted to equip their Roma L3 with a RunCam NANO2 camera. Despite its small size, it provides a natural-looking image, a great wide dynamic range, and excellent low light handling. The camera has 700TVL resolution and a 1/3″CMOS image sensor.
The real-time image transmission is achieved using the high-power MAMBA TX400 VTX. According to your needs, broadcast power can be toggled between 25 (>05Km), 200 (>1Km), and 400mW (>1.5Km).