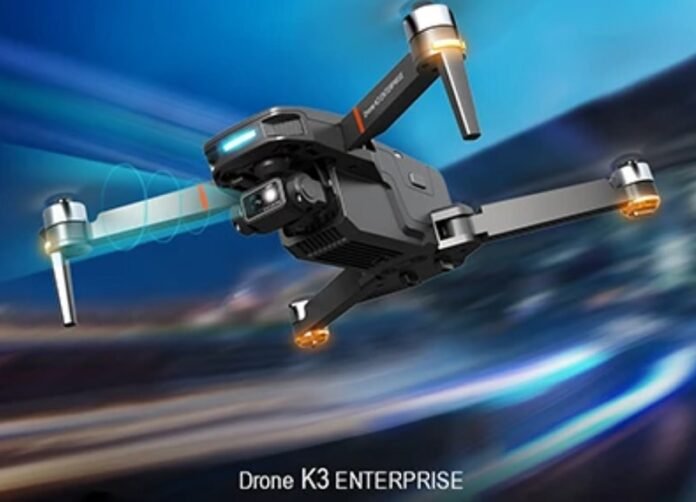 The VISUO K3 comes with similar features as the popular ZLL Beast Pro 2 drone. It comes with powerful brushless motors, GPS positioning, and 3-axis stabilized 6K camera.
With folded arms, the VISUO K3 measures 20*25*8cm and weighs about 500 grams. Being powered by a 3cell 2500mAh battery, it has about 25 minutes of flight time.
The GPS positioning system is paired with barometric-altitude-hold and optical flow positioning (OFP). In case of low battery voltage or RC signal loss, the aircraft will automatically return to the take-off point.
Vloggers will appreciate, for sure, the four DJI QuickShot-like creative flight modes. VISUO K3 has Away (Dronie), How (Rocket), Around (Circle), and Rotating (Helix) modes.
Price, availability, and options
Starting with April 21, the VISUO K3 drone can be ordered from Banggood with one battery and hard case for US$189. This price includes a set of spare propellers and a charging cable. In case you need longer flight time, there is also an option to 'fly more combo' packs with 3 flight batteries, for extra 40 bucks. Note: expected shipping time is starting with May 3.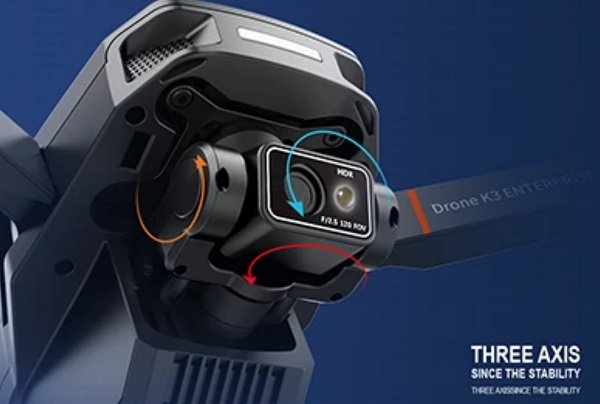 VISUO K3 features and specs
Compact size with folding arms (20*25*8cm);
Triple positioning system (GPS/Optical flow/Barometer);
6K camera with 1/3″ CMOS image sensor;
5700*4275 photo and 2688*1512 video resolutions;
Three-Axis mechanical gimbal;
Creative flight modes (Away, How, Arround, and Rotatting);
Fail-safe return to home (RTH);
600meters maximum control distance;
Up to 25 minutes battery life;
About 500 grams take-off weight.