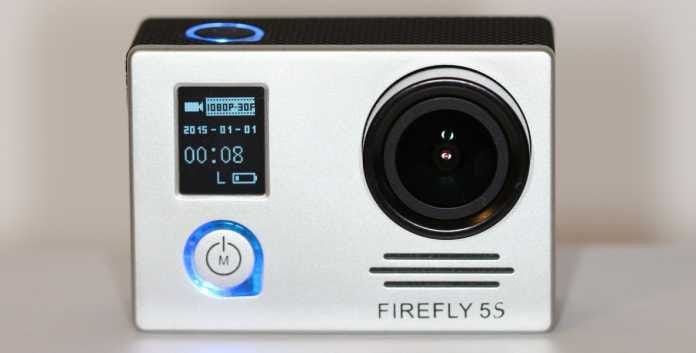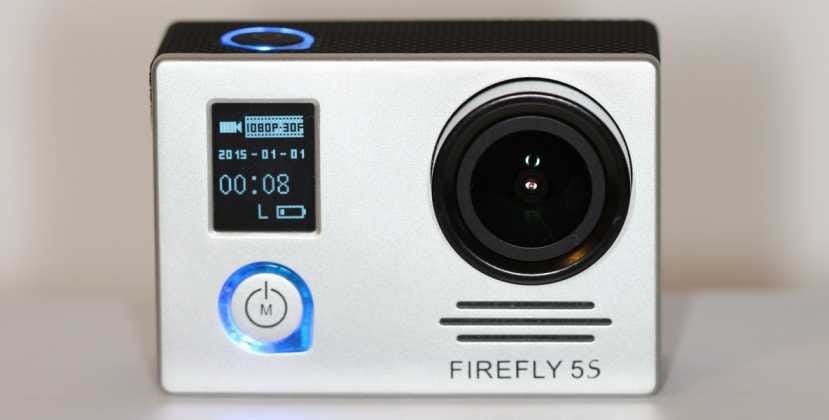 There are many action cameras like this FireFly 5s  on the market and it is very hard to evaluate them only by the specs. Most of them are very similar, based on the same hardware just sold under different "brand" names. What I have first learned regarding these Chinese GoPro clones is that the number of megapixels does not count too much in terms of image quality.
The newer version of this quadcopter camera was just announced and is called Firefly 6s. This improved model comes with electronic image stabilization and will allow 4k video resolution.
Many action/sports cameras are sold as suitable for the first-person view too but, unfortunately, only a few of them truly are. Unlike other action camera models that I reviewed, this FireFly 5s is not just affordable but thanks to the included AV-out cable is suitable out of the box for FPV systems.
When this camera was offered for review by Elliot from Gearbest I was very happy because it was the missing piece of the puzzle I'm currently focused on. I want to convert my XK X380 Quad into one suitable for first-person view flights.
FireFly 5s review with conclusions
The content of the FireFly 5s's package is very summary, without too many accessories. I found inside the box besides the camera: 1600mAh battery, lens cap, USB charging/data cable, AV-out FPV cable, and English/Chinese user manual. The lack of mounting accessories makes it very hard to use this camera during sports activities like hiking/biking. This is the reason why, in my opinion, this camera was mainly designed to be used for aerial filming and FPV flights.
Firefly 5S camera highlights
Novatek 966955 SoC;
Sony 12MP CMOS image sensor;
Up to 1080p/30fps video resolution;
0.65″ OLED display for settings;
AV-out via micro USB for FPV flights;
Built-in WI-FI connection;
Autostart, time-lapse, and cycle loop recording;
High capacity 1600mAh battery.
At first sight, the build quality of the camera is very good and it has approximately the same size as the GoPro 3 camera. In the front part of the camera, there is a tiny OLED screen that allows displaying useful information like operation mode and configuration menus. For easy and intuitive operation the camera has only 4 buttons: up, down, OK, and power ON/OFF.
For aerial photography, this FireFly 5s camera has a time-lapse mode that allows to automatically capture images every 3, 10, or 30 seconds. For the best results, the camera has many fine-tuning options regarding image quality. Can be manually set the followings:
Photo resolution (12MP, 8MP, or 5MP);
ISO adjustment (AUTO, ISO 100, ISO 400 or ISO 1600), a higher value means more noise;
Sharpness adjustment (high, medium or low);
Color scheme (standard or vivid);
Enable/Disable WDR mode (Wide Dynamic Range);
Firstly I tried to test the Firefly 5S camera with a regular 4GB micro card but I was warned by the camera that is "too slow" and I had to switch to a faster 32GB class 10 card. The first shots had noticeably better image quality compared with the ones I made with other cheap GoPro clones.
The absence of light is the biggest challenge of the camcorders so I tested the camera in several light conditions. The video quality is great in good light, reducing in quality when the light fades or when I tried to record videos indoor. I got some quality improvements in dark conditions when I activated the WDR functions.
Thanks to the Novatek 966955 imaging processor this camera is capable to record video at full HD 1080P video resolution at 30 fps.
While the camera is recording, blue LEDs flash on the front around the power button and also on the top around the OK button, so it is always clear when I'm capturing footage.
The FireFly 5s's 1600mAh Li-on battery is removable which is nice so that I will be able to have an extra charged battery ready to swap when I need it. The camera has about 2 hours of operation time per battery charge, which is pretty good I think.
Through the built-in Wi-Fi connection that is based on a Realtek chip, the Hawkeye Firefly 5S camera can be remotely controlled with any Android and iOS smartphone or tablet. Via the "Firefly app" can be remotely started/stopped video recording and preview the captured videos and photos. BTW, I can also change some settings of the camera from my smartphone over Wi-Fi.
The auto start on USB power and cycle loop recording features are very useful when this camera is used as a dash-cam in a car. When the memory card reaches its full capacity, the camera automatically deletes the oldest file and continues to record till the camera is powered.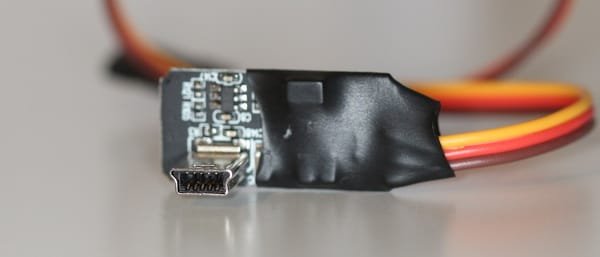 Yesterday, I tested the camera's video out and I can confirm that the latency is acceptable for common use but probably not fast enough to be used on racer quadcopters. The standard of the video signal can be set to PAL or NTSC via the "TV output" configuration menu.
Mine came with firmware version 1.0, it would be very useful a software upgrade that will allow 90 and 180-degree image rotation and video bitrate settings.
FireFly 5s review – Final words
Overall, FireFly 5s is a very good and affordable quadcopter camera for decent aerial filming. It can be used with most of the 350mm sized quadcopter like the Cheerson CX20, X380 and DJI Phantom 2. Being very lightweight also can be installed on inexpensive models like the Syma X8 series. Because of the lack of mounting accessories, I don't recommend this camera for those who are planning to use it during sports activities.
The price of the camera is more than friendly, is sold around $75 in most of the online stores.
Pros
Included FPV AV-out cable;
Long operation mode;
Compatible with GoPro 3 batteries and Gimbals;
WI-FI connection;
Lightweight.
Cons
NO live view;
Only 30fps at 1080P;
Lack of included accessories.