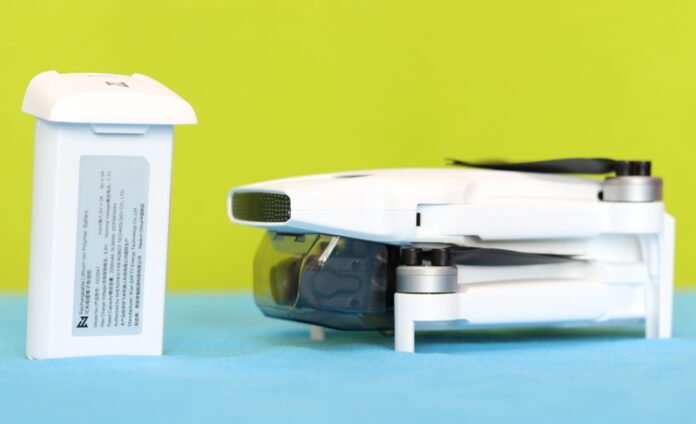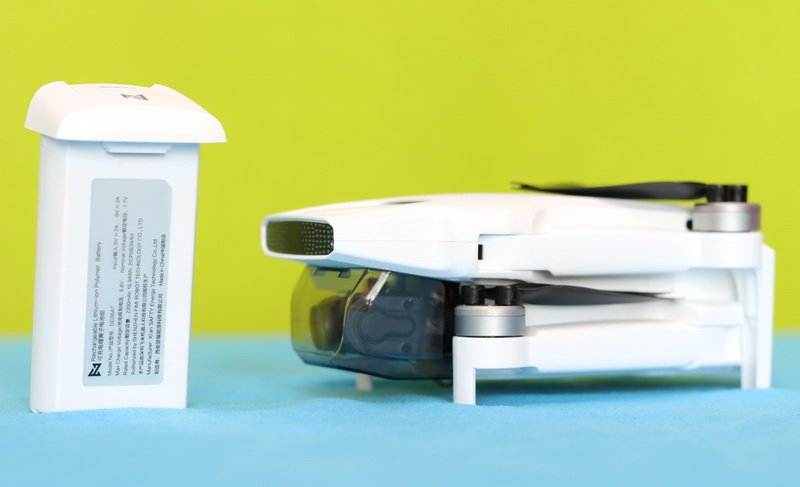 The FIMI MINI is advertised with two types of batteries, but everyone believed that the Pro LIPO pack is just a myth. FirstQuadcopter is between the first drone blogs that test and review the FIMI X8 MINI Pro battery. We will also compare the performance of the Standard versus the Pro battery pack, of course.
FIMI advertises the X8 MINI as a 250g-class, drone but when you are put it on a scale, you will be surprised that actually has 259 grams with a standard battery. The extra 9 grams did not seem too much, but in most countries are lenient rules for drones under 250 grams. With the so aimed Pro battery, the take-off weight is just 245 grams. Furthermore, FIMI promises 1 minute of extra flight time with the lighter Pro battery.
FIMI MINI Pro battery review
Disclosure: I received the Pro battery as part of a product review collaboration with FIMI. Although the LIPO was offered for free, all opinions in this article remain my own, and the sponsor influenced me in no way.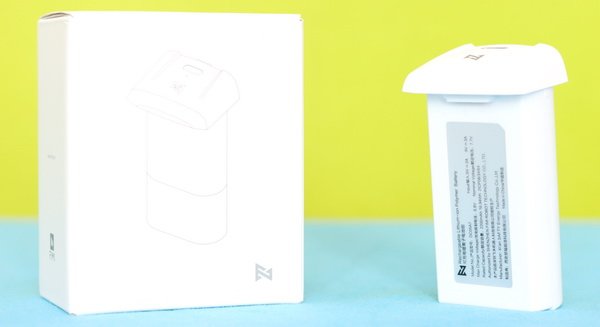 Shortly after I published my FIMI MINI review, I was contacted by their marketing specialist regarding the possibility of testing the new Pro battery. I accepted their offer without any hesitation, of course. They did not even request to include a purchase link or any promotion. They provided it for testing purposes only.
At a glance
While the Pro and Standard batteries are 100% compatible with the FIMI X8 MINI, they have a slightly different construction. As you can see in the picture below, it is visible that the Standard pack uses two cylindrical type Lithium-Ion cells (probably 18650), and the new Pro pack uses Prismatic (cubic shape 2ICP08/34/64) cells.
The FIMI X8 MINI Pro battery pack measures roughly 38.5x20x79mm and weighs 86 grams. According to the label, it has 'DC05A7' model number, 8.8V max charge voltage, 2200mAh rated capacity, and total energy of 16.94 Wh. The pack is manufactured by Xi'an Safety Energy Technology Co and authorized by Shenzhen FiMI ROBOT Technology Co. It can be charged via a USB Type-C plug.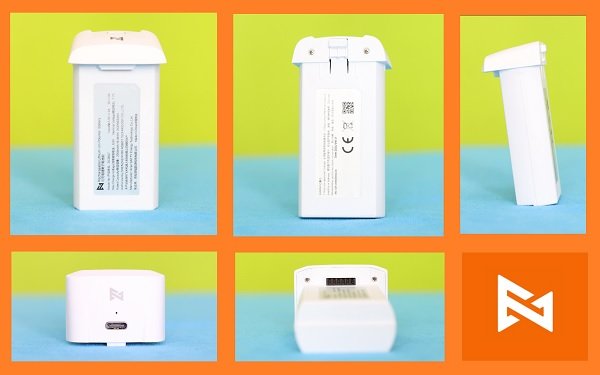 Unlike the Standard pack, it does not require to be charged before the first usage. It came approximatively 75% charged with 3.94V cell voltage.
Price and availability
Starting with 16 July the Pro battery pack can be ordered from FIMI's official Aliexpress store as well as from major RC retailers, including RcGoing.
FIMI MINI Pro battery test
For now, I did only an indoor hovering test to check the pack's stability and approximative flight time. The Pro battery performed well, with no voltage drops or overheating. When the rain stops, I will go outdoor to test real-life battery performance. I also want to check if it provides one minute extra flight time compared to the standard pack, as FIMI stands.
FIMI MINI Pro versus Standard battery comparison
| | | |
| --- | --- | --- |
| | Pro battery | Standard battery |
| Cell chemistry | Li-Po | Li-ION |
| Rated capacity | 2200mAh | 2400mAh |
| Nominal voltage | 7.7V | 7.2V |
| Max voltage | 8.8V | 8.4V |
| Total energy | 16.94Wh | 17.28Wh |
| Weight | 86g | 100g |
| Take-off weight | 245g | 259g |
| Price | N/A | N/A |
Editor's ratings
Price/value ratio

Build quality

Flight time/Weight
Summary
If you need to be under 250 grams with your FIMI X8 MINI drone, the Pro battery is a must-have. Despite that, the Pro battery is 15 grams lighter than the Standard pack it provides at least the same excellent flight time.
Pros
Lighter compared to Standard battery;
245 grams total take-off weight (Pro battery + FIMI MINI drone);
Longer flight time.
Cons
Lack of charging level indicator LEDs;
Not available for ordering.