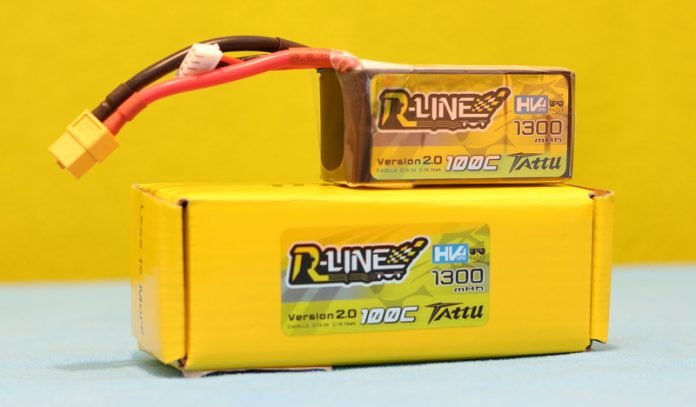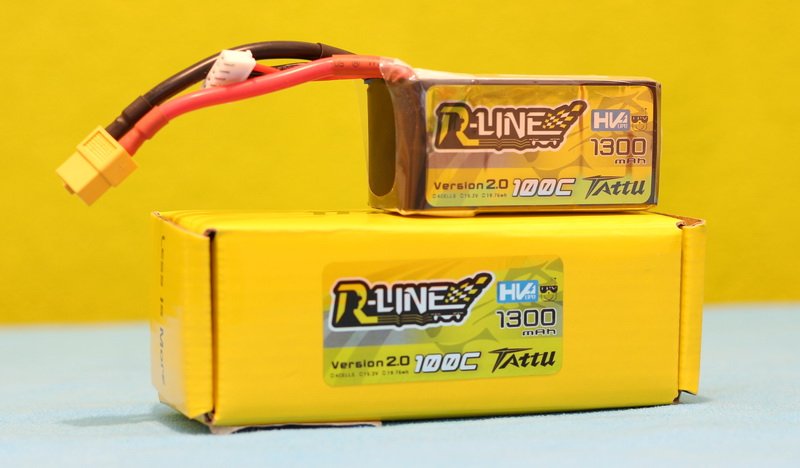 When I review niche products like this Tattu R-Line 4s HV LiPo battery, it is very hard to find an exciting introduction. I already rewrote the first sentence three times and still didn't find something satisfying…
In nutshell, LiHV batteries are like nitro for racing cars. While standard LiPo packs can be charged with up to 4.2V/cell, the Tattu R-Line HV LiPo allows you to charge it up to 4.35V per cell safely. Consequently a standard fully charged 4s LiPo has 16.8V and a HVLi has 17.4V. Furthermore, theoretically, LiHV can store more energy than LiPo per unit of weight.
In addition to the higher voltage, the Tattu 4S1P High Voltage Lipo Battery Pack comes with ultra high discharge rate of 100C.
Tattu R-line 100C, 4S, High Voltage Li-Po battery review
Disclosure: I received this HV LiPo pack as part of a product review collaboration with Gens Ace. Although the battery was offered for free, all opinions in this article remain my own and I was in no way influenced by the partner.
As usual for Gens Ace, battery comes well packed with charging plug protector and safety instruction. At first look, no visual difference between the standard 95C and the HV 100C LiPo pack.
Battery pack measures around 75 x 35.5 x 33 mm (L, W, H) and weights 163 grams. Size and weight is comparable to other LIPOs with same capacity.
Core features and technical specs
Designed for professional racing drones;
Higher max voltage than standard LiPo packs (4.35v/cell instead of 4.2/cell);
Better storage capacity than comparable size packs;
No memory effect;
Minimum of 1300 mAh storage capacity;
4 cells of 3.8v. Total voltage of 15.2V;
Ultra high discharge rate of 100C;
Max Burst discharge Rate: 200C;
JST-XH charging plug;
XT60 discharge (drone) plug;
Net Weight: 163 grams (±20g);
Dimensions: 75 x 35.5 x 33 mm (L, W, H).
You might wonder to over-charge a normal LiPo to higher voltage like this Tattu 100C HV allows. My suggestion would be DON'T even try it! It would dramatically shorten your LiPo's life or even cause fire.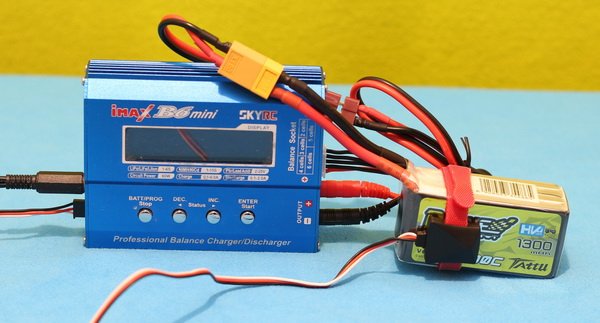 If you are using mixed type of LIPOs (normal and HVLi), also keep in mind to always check the charger's end voltage. It needs to be manually set according to your LIPO battery type. Chargers are unable to detect whether you have plugged in high voltage or regular LiPo.
Tattu High Voltage Li-Po battery review: Test
Prior to my test, I performed a Break-in procedure, which is recommended for new LIPOs. This consists in 5 gentle charging/discharge cycles.
Recently, I received a QUAD PORT RC charger for review, which is not just compatible with HV LIPOs, but also can charge simultaneously 4 types of battery. I also ordered a thermal probe, which allowed me to monitor the LiHV battery's temperature during charging/discharging.
As you can see in the comparison table bellow, the HV 100C finished the charging process with higher storing capacity. The end voltage was also higher with 0.6 volt compared to standard LiPo. Both batteries remained cold (~21 °C) during the charge.
LiPo
Start voltage
End voltage
Cell1 (v)
Cell2 (v)
Cell3 (v)
Cell4 (v)
Final capacity (mAh)
Time (minutes)
High Voltage

4s 1300 mAh 100C

 13.51
17.41
3.39/4.35
3.38/4.36
3.39/4.36
3.38/4.36
1460
127

(at 0.7A)

Standard

4s 1300 mAh 95C

 13.16
16.81
3.29/4.21
3.29/4.2
3.30/4.20
3.29/4.20
1365
166

(at 0.5A)
For the real world test, I used my FuriBee GT 215 drone, which can be powered from 4s to 6s LIPOs. Due to the poor weather conditions I managed to have only two short test flight (one with each type of LiPo). Frankly, I found only a slight difference between regular and the LiHV. Performance increase was negligible, at least for me. If you really need higher speed, it is smarter to switch from 4s to 5s (of course if your drone accepts it).
Editor's ratting
Price/value ratio

Build quality

Flight time

Punch-out
Summary
Let's be fair, for everyday usage you probably will not need the advantages of a HV LiPo, especially that there are many complains regarding their lifespan. However, in case you are a professional drone racing pilot, the extra boost of a High Voltage LiPo can help you to win the race.
Those who need advantages of a high voltage LiPo battery, this one can be ordered with 15% off from here (delivery from both, US and EU, is available).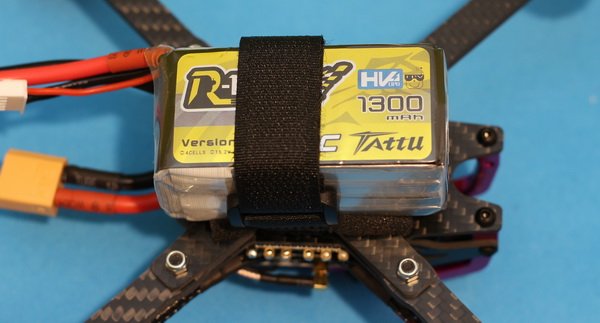 Pros
Higher voltage than regular LiPo;
100C, ultra high discharge rate;
More power on same weight.
Cons