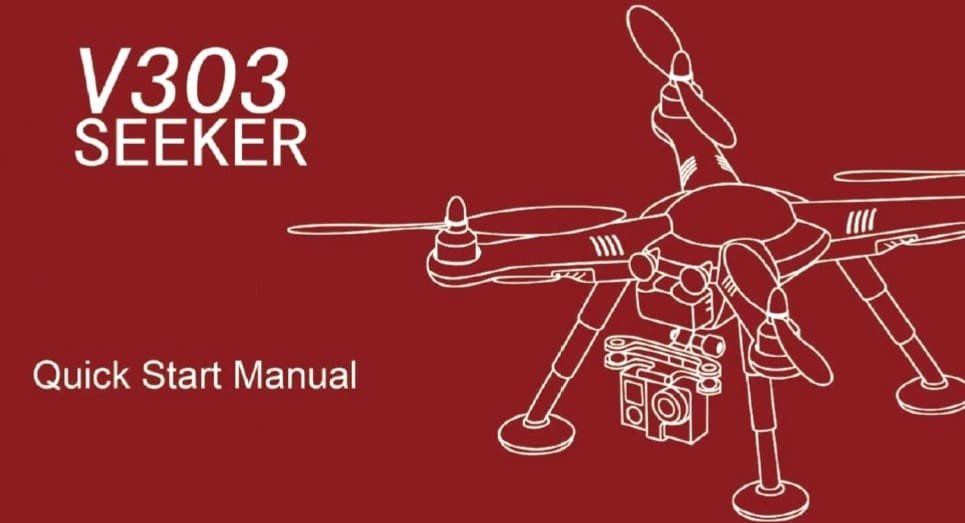 WLtoys V303 user manual download page
WLtoys have been manufacturing a lot of radio controlled aircrafts (helicopters and quadcopters) over the years, one of their best GoPro ready models is the V303 Seeker quadcopter.
This aircraft is another ready to fly quadcopter that want to be a successful DJI clone. With powerful 3S Lipo battery, GPS functionality, position hold, return to home and a very attractive price, the V303 probably will be the quadcopter of the year.
If you are interested in more information about this aircraft please download the WLtoys V303 user manual, it contains many interesting chapters like:
load the propeller;
assemble the transmitter;
make binding the Wltoys V303;
LED flying indicators (page 5);
Heading lock mode;
Start your first flight with the V303 Seeker;
Heading lock mode (page 9 of the user manual);
How to mount GoPro camera on the V303 Seeker quadcopter
After you read the WLtoys V303 user manual, make sure you carefully and correctly mount the blades on the aircraft, otherwise the quadcopter will not take off the ground.
Download WLtoys V303 user manual here:
The WLtoys V303 user manual has only 16 pages but contains a lot of useful information from the first flight to the maintenance of this quadcopter.