Checking with Google Keyword Planner the most searched drone deals during Black Friday, I found out that most of us want to get a DJI drone with a promotional price. As I recently got a notice from them that they stopped sending products to my country, I will skip over their Black Friday drone deals and focus on other ones.
Like 11.11 for the Chinese market, Black Friday is for the US market. On November 24th, many well-known drone brands announced amazing prize dropping. Yuneec will offer their Breeze Selfie drone for only $199 at Walmart, allowing to save $100 for two spare batteries.
Black Friday drone deals in 2017
During Black Friday, Banggood will have some great deals not just for drones, but also for FPV accessories and drone spare parts. Using this "BFRC10%" coupon code you can have an additional 10% off on many RC products. Offer valid from Nov 21st to Nov 25th, 2017!
Siluroid XS809HW, a cheap Mavic alternative with a 30% discount
In 2017, various Mavic Pro alternatives have been announced. In my opinion, one of the most successful of them is Siluroid XS809HW. While keeping a friendly price tag, it perfectly reassembles the DJI's design. You can opt between two versions, one with a VGA camera and one with a 720P camera.
Thanks to the 900 mAh Li-Po battery, the Siluroid VISUO has one of the best flight time among toy drones.
Eachine E013, mini FPV drone with a 28% discount
Like most of the micro FPV drones, the Eachine E013 follows the ducted design of the popular Tiny Whoop. While the basic idea of this concept is to improve the efficiency of the propellers, it also makes the aircraft very safe for indoor flights.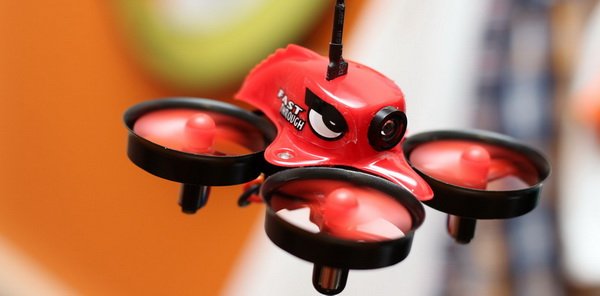 The E013 drone comes in a bundle with the Eachine VR006 mini FPV goggles.
Taranis Q X7, versatile transmitter for FPV drones with 67% off
When it comes to remote-controlled drones, FrSky is a very popular radio protocol among FPV racers. They are future packed, reliable, and also affordable. The Taranis Q X7 has a minimalist, but somehow futuristic design. It can be configured with up to 16 channels.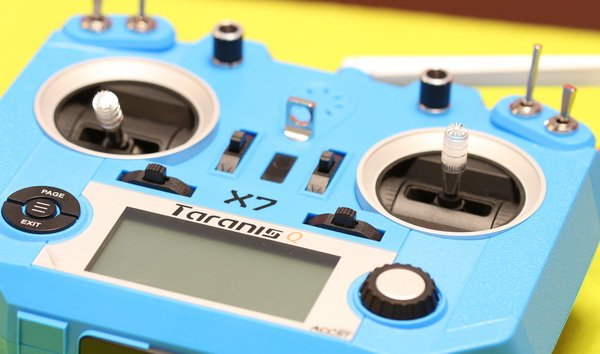 Telemetry, voice prompt, and vibration alerts are a few of the features that make the difference between the Q X7 and FS i6S remote controller. The Taranis X7 can be equipped with external radio receivers, which is also a nice feature.
Happy Black Friday drone shopping!