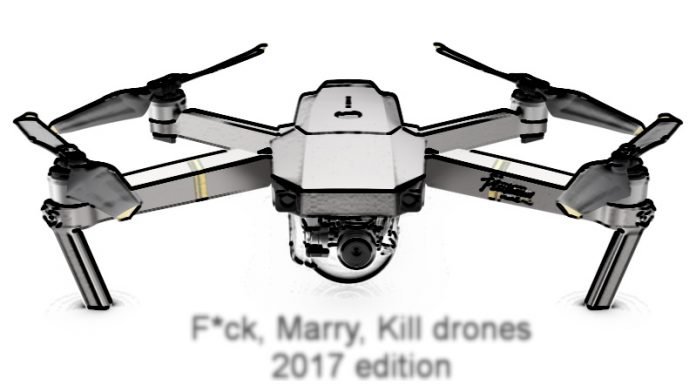 On my favorite radio station, every Monday morning there is a game called "Hug, Marry, Kill". In a nutshell, is about that radio guy who gets three names chosen from the listeners. The names are people that the player personally knows or they could be celebrities. And now comes the fun part, player chooses which of those three would hug (f*ck), marry, and kill.
Instead of writing an article about "Best drones of 2017" I thought to play the above mentioned game, but with drones instead of people. From the many quadcopters we reviewed last year I nominate 3 drones. Note: These are personal options, every pilot gets in love or hate a drone from its personal experience. For example, I have read many positive reviews about the Q90C, but I personally hate it.
F*ck: Holybro Kopis 1
Due to its nice black and pink color combination, I find Holybro Kopis 1 the most sexiest racing drone that I ever flown. Its flight performance is amazing. Flips and rolls are performed instantly.
Although it is powered by only 4s LiPo batteries, the flight speed is remarkable. You need serious flight skills and reflexes to be able to use it at maximum capacity. After 2 minutes of flight, I felt the adrenaline flow through my veins. It was my best flight experience.
Marry: DJI Mavic Pro
Unlike the Kopis 1, which has limited functionalities, the DJI Mavic Pro comes with many topnotch features. From dual-GPS positioning system to obstacle avoidance.
Thanks to its compact size with foldable arms, it can be easily transported. Whether you are on a short trip to the mountains or on a long sea holiday, the Mavic Pro is the perfect mate. Equipped with 4K camera and 3-axis gimbal, allows to capture outstanding aerials.
Flight time of Mavic Pro is also excellent, the "Platinum" edition is advertised with up to 30 minutes of flight autonomy.
Kill: Eachine Q90C
From all the tested drones I tested in 2017, the Eachine Q90C was the one that I could easily kill. Every time I power ON the drone, bind with RC is required, blade protectors can be attached only by removing the propellers.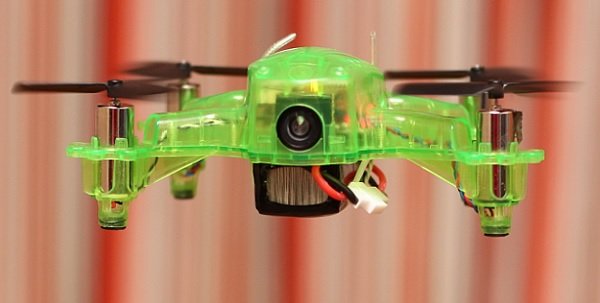 Another annoying thing regarding this Eachine Flying Frog is that propellers are poping off easily. I still remember that, prior to gluing the props to the motor shaft, I couldn't stay airborne more than 2 minutes.
Trying to fine tune its flight performance through BetaFlight has totally gone crazy. All the motors started to run at full speed. I had to re-flash the Q90C's firmware in order to be able to fly it again.
Those who are interested to play this game with us, just need to name 3 drones in the comment section.