Yuneec Tornad o H920 Plus drone for unmatched aerial filming After the HT520, Yuneec announced a more professional hexa-copter called Tornado H920 Plus. This new...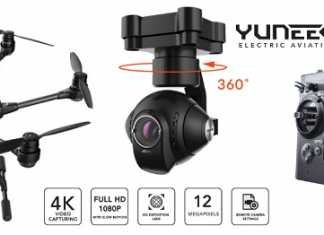 Yuneec Typhoon H with collision avoidance When Yuneec reveled its incredibly Typhoon H hexa-copter at CES 2016, everyone was amazed by its capability to avoid obstacles. Contrary, I...
IdeaFly Poseidon-480 - Fisherman's best RC drone :D I bet that every pilot is a bit afraid to fly above a lake or river with his precious drone. The...