Phantom 4 Advanced with top-notch video performance Few days before Easter DJI has officially announced a new member of their quadcopter family – Phantom 4 Advanced. Let's...
The SwellPro Splash Drone 3 don't just fly, it can also float and film underwater. Both, 2-axis gimbal and 4K camera can be immersed...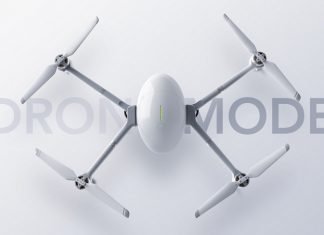 PowerVision, a California-based robotics company, launched at CES 2020 its first AI flying camera, the PowerEgg X. The unique egg-shaped fuselage has multiple uses....
Priced over $1000, the GEPRC CineGO HD VISTA is probably the most expensive FPV drone introduced on FirstQuadcopter.com. RTF package is advertised for $1,249.99...