Popular quadcopter reviews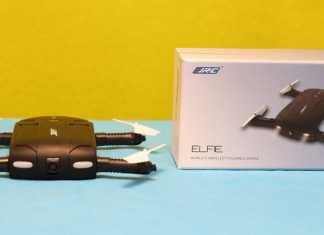 JJRC H37 - the cheapest smartphone controlled foldable "selfie drone" Usually selfie drones like this JJRC H37 Elfie are very expensive gadgets. Although the design of...
Foxeer's XAT600M classic FPV camera gets new skin and some extras. The upgraded Foxeer HS1177 V2 comes with metal case and wider input voltage. To be...
No rest for Eachine! They just announced another selfie drone with even more innovative design. Featuring unique fold-able arms, the Eachine E53 can be...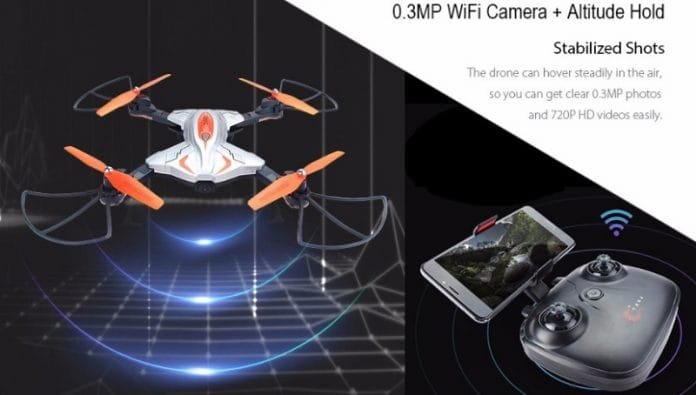 It looks that cloning popular drones become a general rule. Even clones are cloned :D. The TKKJ TK111W seems to be a cheap copy of the VISUO XS809HW. Both quad-copters adopts similar folding mechanism and features. Yesterday, one of my friends asked me "how can drones keep stable their flight altitude". Toy grade drones uses barometric air-pressure sensor to determinate their relative...
T18D is a new HD drone that was recently announced by Chinese manufacturer Flytec Technology. The Flytec T18D quad-copter will be available in four colors: blue, red, yellow, green. Here are our first thoughts. Pricing is important: Flytec T18D offers for only $55 all the latest possible features (headless mode, alt-hold and WiFi FPV). Thanks to the integrated air-pressure sensor, the drone is...
Equipped with GPS positioning system, the FEILUN FX176C1 is the first drone under 100 bugs with truly intelligent flight modes like: Follow me and Waypoint mission. At first look, the weak point of this cheap GPS drone are the brushed motors. They have much shorter life span compared to brush-less ones. In my opinion, in order to extend the life of...
Following the success of the JJRC's Elfie, lately the drone market has been invaded by many similar "selfie" quad-copters like this DHD D5. Like the original, the DHD D5 adopts the same fold-able design with two frontal LED lights. Camera is also 0.3MP (480p video resolution) with WiFi real-time image transmission. Frankly, excepting the top logo there are not too...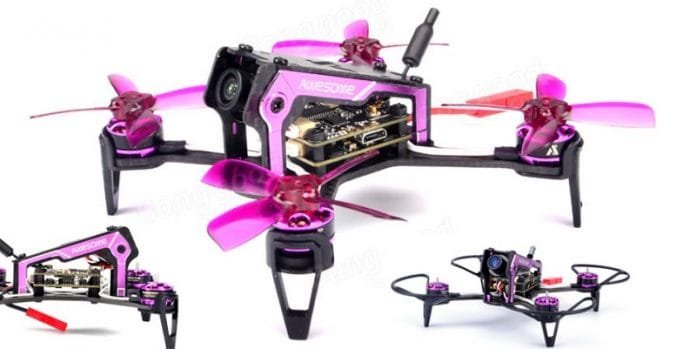 Today we take a look at another mini racing quadcopter by Awesome. It seems the manufacturer has found another of its core-niches besides drone frames and propellers - the brushless micro racer market. The AWESOME MINI F100 is build on a 100mm carbon fiber frame and adopts the versatile Omnibus F3 flight controller with built-in OSD. On top of the frame...
Few months ago I received the Eachine QX110 V-Tail mini racer for review. First flights went smoothly, even after minor crashes it was flying like a new one. Courageously, I tried to do some flips in "Acro" mode and I landed upside down. Lots of smoke and fun was gone. Arrived home, I powered up the drone - one motor started...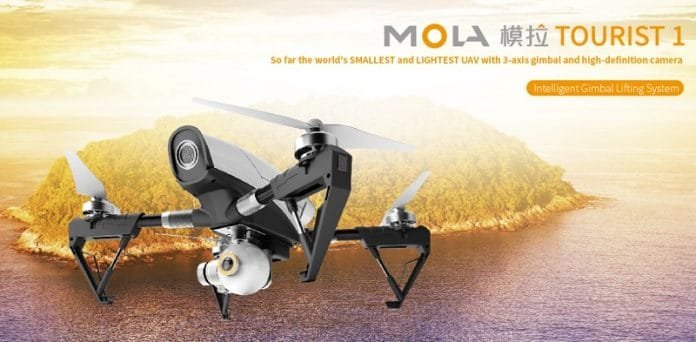 Mola, deluxe division of NineEagles recently announced their first drone with obstacle avoidance system. In order to allow easy transportation the arms of the MOLA TOURIST1 are foldable. At first sight, my biggest disappointing regarding the specification of the MOLA TOURIST 1 is the lack of 4k-UHD videos. Unfortunately it supports only
[email protected]
recording and 720p real-time image transmission (FPV). 3-axis brushless...
The SwellPro Splash Drone 3 don't just fly, it can also float and film underwater. Both, 2-axis gimbal and 4K camera can be immersed in water allowing to record incredible footage bellow the surface of the water. The dream of any fisherman :D When it comes about flying over a lake, I'm always afraid of what happens if the drone falls into...
Frankly, I got bored by this fidget spinner madness. It seems a stupid toy compared to this Linxtech 1603. Everyone who tested a mini drone knows that they are full of fun. You can play with them indoor and outdoor as well. As you can see in the image above that the Linxtech 1603 copies the design of the much expensive Tiny...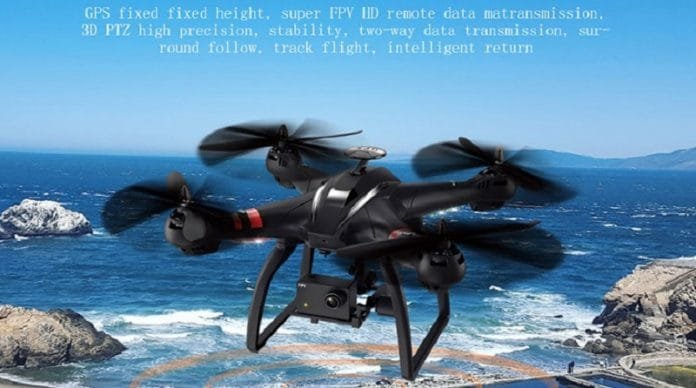 Dual GPS, Intelligent flight modes and brush-less-motors, just three key features of the BAYANGTOYS X21 which were not imaginable for only $200 few years ago. This new BAYANGTOYS drone was announced in two variants, a cheaper one with fixed camera mount and a more expensive one with 3D PTZ gimbal. Both variants are equipped with Full HD GoPro alike camera. Being powered by...