Popular quadcopter reviews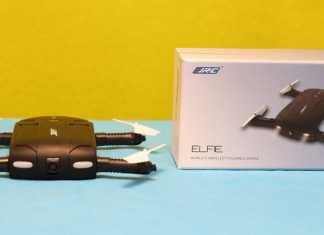 JJRC H37 - the cheapest smartphone controlled foldable "selfie drone" Usually selfie drones like this JJRC H37 Elfie are very expensive gadgets. Although the design of...
Frankly, being my first Li-Po review, I didn't know hoe to start it. I took the Tattu R-line 4s 1300 mAh battery in my...
With animal figures, the Cheerson CX-41 aka "Happy Zoo" is one of the most friendly drone for kids. Not only its nice design but...
Thanks to the fold-able arms, the DA MING DM107S drone is very portable. When is folded it measures only 17 X 14.5 X 6 cm.In front of the aircraft is located a 2MP camera which allows to take photos as well as record videos. Using your smartphone you can display the camera's live video feed.For such a small drone, DA...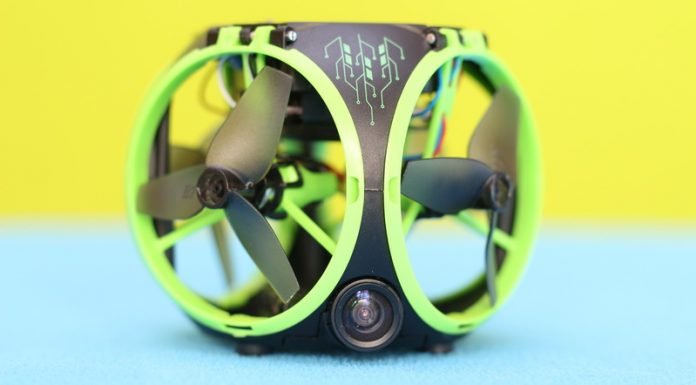 After the flying egg, here is the first flying cube. In folded position you would not think that the FQ777 FQ26 is actually capable to fly, it looks like a cube with four fans. Can be easily confused with an electronic alarm clock or something like that :DThis "Miracle" drone was announced by FUQI Models in two variants. While the FQ26-TX...
It's only October of 2017, but many drone brands started to announce their new models for 2018. Diatone's GT-R90 is a micro sized FPV drone equipped with powerful brushless motors and topnotch FPV system.Instead of an all-in-one approach, Diatone opted for a tower design with 3 layers (flight controller, ESC and VTX).Built around the versatile F4 flight controller, the Diatone 2018...
Till now I wrote many news about micro Tiny Whoop alternatives but the DROCON U818PLUS will be the first large drone with ducted propellers. The generous blade protectors have multiple advantages. Surely, the most important thing is the increased safety. Spinning propellers can produce serious damages if they bump into something.Drocon advertises the U818A Plus with 15 minutes flight time....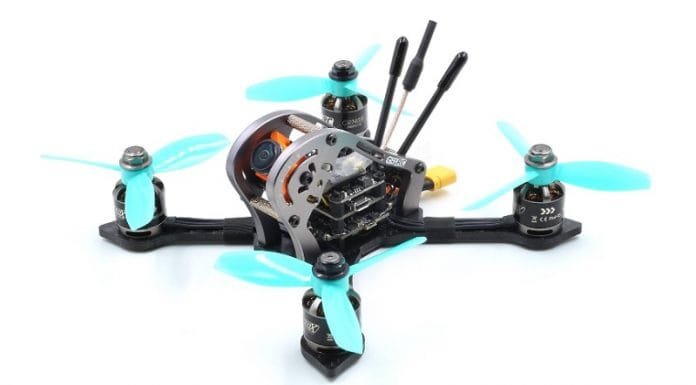 Advertised with top speed of 170 Km/h, the GEPRC Sparrow GEP-MX3 is certainly not a learn-to-fly drone. You need serious piloting skills to hold in check this mini racing quadcopter.Crashes are inevitable even for pro pilots, but thanks to the 3K carbon fiber frame and aluminium alloy canopy the Sparrow GEP-MX3 should survive in light impacts.Instead of a no-name FPV camera, GEPRC opted...
Bored from the usual design? Here comes the 415B drone, a flying ball. Not too conventional, not very aerodynamic, but pretty cool.Foldable drones became quickly popular because they are extremely portable. You can take them with you almost everywhere. While the unfolded 415B measures 17.8 x 17.8 x 8.5 cm, when it's folded into a ball shape it measures only 8.5...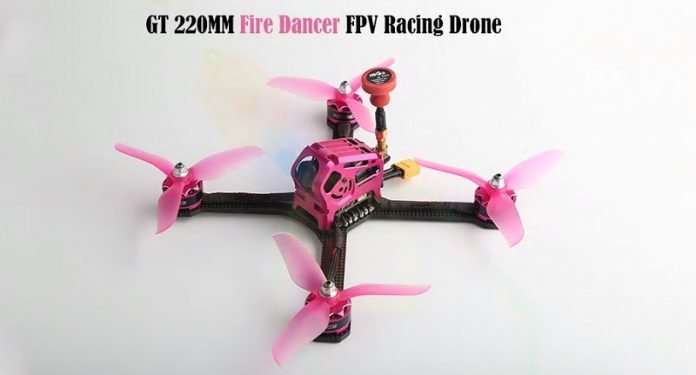 Surely, the FuriBee GT 220MM Fire Dancer is not just beautiful, but thanks to the 5 mm thick carbon fiber arms also very durable. The 960H CCD camera and flight controller are well protected by a aluminium alloy canopy.Build around the versatile OmniBus F4 flight controller the FuriBee GT 220MM is configurable with multiple flight modes. While newbies can opt for...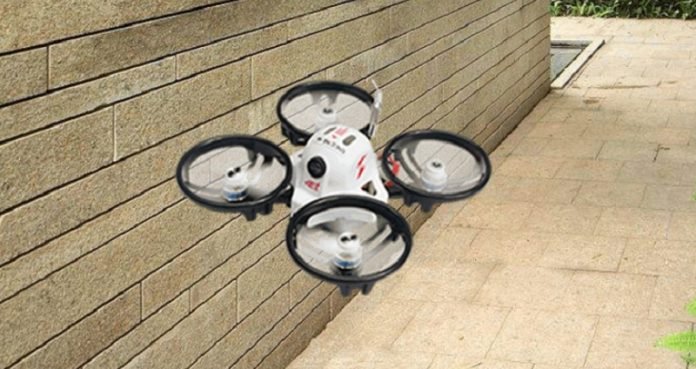 Kingkong, my favorite TinyWhoop alternative manufacturer, announced a new brushed family with 3 different sized drones called ET Series. All 3 versions (ET125, ET115 and ET100) are available with 3 different radio receivers. According to your existing transmitter you can opt between: Frsky XM, Flysky FS-RX2A and Spektrum DSM2 receivers.In front of the aircraft is located the OV231 800TVL camera,...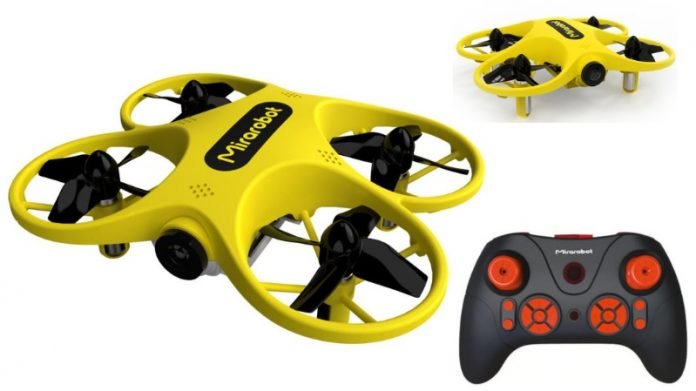 Reaching speeds only up to 20 km per hour, the Mirarobot S60 drone will not win any race but for sure is a good start for newbies. Allowing to switch between 3 and 6 axis stabilized mode, they can accommodate not just with the basic flight movements but also can learn to do some flip tricks.As I can understand from...
Like I promised last week, here I am with the next Drocon drone, the Cyclone X708W. Compared to the Bugs 6, the Drocon Cyclone X708W is a basic model with brushed models and limited functionalities.When it comes to beginners I suggest not to invest a lot of money into something they can crash at first flight. Sold for only $55,...