Popular quadcopter reviews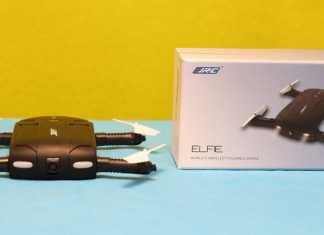 JJRC H37 - the cheapest smartphone controlled foldable "selfie drone" Usually selfie drones like this JJRC H37 Elfie are very expensive gadgets. Although the design of...
At first sight, excepting the lack of FPV screen, the iRangeX iRX-IR8M comes with all the features that you can expect from a multi-protocol transmitter. It...
Hubsan, a serious player on the toy drone market, just announced their new UAV called Hubsan H216A X4 DESIRE PRO. Like most of the latest...
From an unknown drone brand, FuriBee become one of the most active player on the FPV drone market. It seems they don't want even to slow down, this month together with FuriBee Geniuser 160mm have announced yet another 2 models.Like most of the dedicated FPV drones, the FuriBee Geniuser comes only with rear status LED strip. No frontal LED lights like...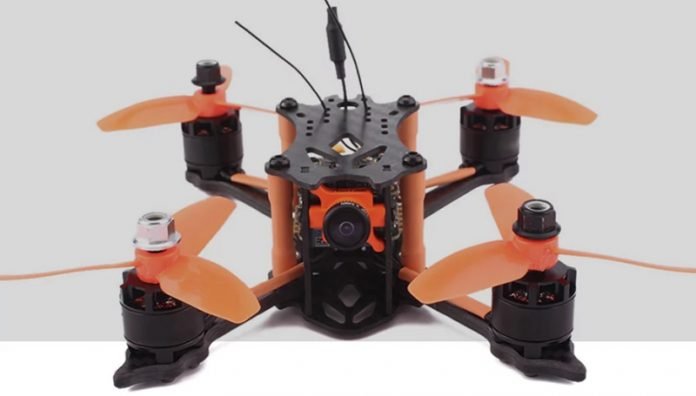 Frankly even Google's search engine noticed that "Space Wolf" would be a more proper name for a drone instead of "Spae wolf DT140". Chinese drones are cheap, but lack of documentations and sometime with serious design errors.In front of the drone is located a 600TVL camera with 120 degree field of view. The 5.8G Real-time image transmission is achieved...
Usually, I refuse to publish this kind of announcements, but checking the winner aerial films, I decided to make an exception this time. Frankly, these guys did a really great job. They show us that drones can do more than spy our neighbors, they can create Truly Art! Drone Film Festival Australia & New Zealand presented by SanDisk 2017 winning films...
Following the success of Babyhawk, EmaxModel plans to release another micro class FPV drone. Emax Babyhawk-R is build on a 112mm sized carbon fiber frame. According to the rumored specs, Babyhawk-R is optimized for 3s and 4s LiPo batteries as well.In order to offer best performance, the RS1106 6000KV brush-less motors are paired with 2 inch Avan Micro 4-blade propellers.A 650TVL camera is located...
Equipped with versatile F4 PLUS Flight controller, the FuriBee Stormer 220mm offers all the latest features that you can expect from a professional racing FPV quadcopter. In addition, according to the manufacturer's specs, the Stormer 220 mm can be powered with up to 6s Li-Po batteries. Through BetaFlight Configurator, you can set 3 different flight modes. While Air mode is recommended only...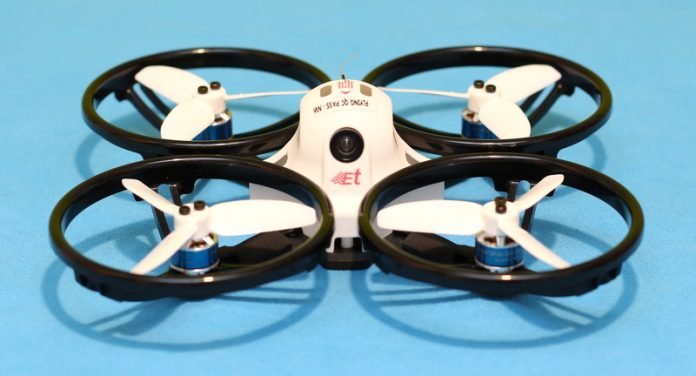 As I just read that KingKong plans to change its brand name into "LDARC", I should probably name this article "LDARC ET125 review" instead of "KingKong ET125 review".Usually, numbers in a quad-copter's model name refer to the diagonal size in millimeters measuring the distance from rotor to rotor (wheelbase). KingKong's ET Series has 3 different sized drones: ET100, ET115...
The small FPV, camera equipped, Tiny Whoop like HB68 drone is perfect for indoor flying whether in your living room or in your office. The ducted propeller design offers good protection for the 4-leaf propellers.Thanks to the versatile F3 flight controller, this mini FPV drone can be configured with multiple flight modes. While Self leveled mode is suitable for newbies,...

Checking with Google Keyword Planner the most searched drone deals during Black Friday, I found out that most of us want to get a DJi drone with promotional price. As I recently got a notice from them that they stoped to send products to my country, I will skip over their Black Friday drone deals and focus on other...
Happymodel, a relatively new drone brand just announced their Mantis85, a compact brush-less FPV drone. Built on a 85 mm sized carbon fiber frame, the Happymodel Mantis85 is suitable for outdoor as well as for indoor flights.Thanks to the versatile F4 flight controller, Mantis85 can be configured with 3 different flight modes. While Angle mode is suitable for newbies,...
Old guys like me probably still remember the popular Flintstones cartoons. The FQ777 FQ19W Pterosaur looks just like it came out from that movie.In addition to the cool flying dinosaur design, the FQ19W comes with all the latest features. Thanks to the built-in barometric air-pressure sensor, the drone is capable to autonomously maintain its flight altitude.According to the manufacturer's specs, the...