Popular quadcopter reviews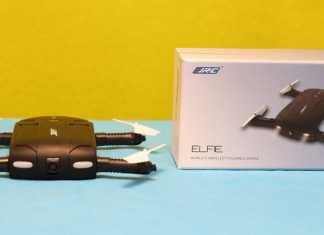 JJRC H37 - the cheapest smartphone controlled foldable "selfie drone" Usually selfie drones like this JJRC H37 Elfie are very expensive gadgets. Although the design of...
JJPRO JJRC X2 cheap drone with brushless motors Following the success of their first brushless quadcopter, this weekend JJRC announced a new model called JJPRO...
LATEST ARTICLES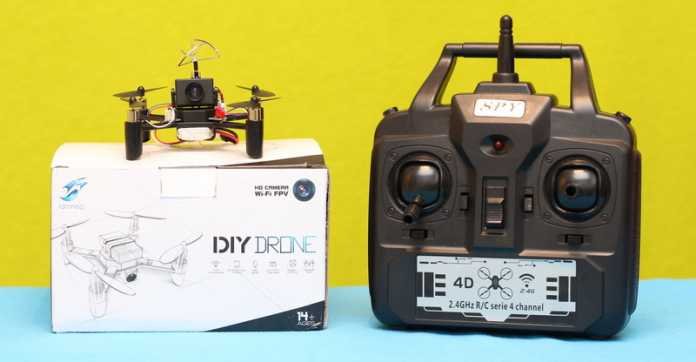 DM002 - Cheap DIY quadcopter with FPV camera Recently, I received the DM002 quadcopter for tests, a Chinese RC toy quite entertaining with an attractive price. I assembled it and played around with it and now it is time to write my review, of course at the end of which I will draw the final conclusions. As I previously mentioned many times, the fact that a drone comes in parts should not scare...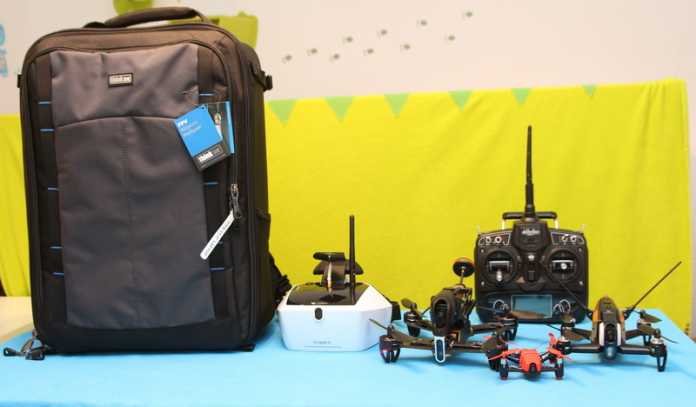 FPV Airport Helipak backpack by Think Thank Photo In my opinion, the most important goal of the FPV backpack manufactures is to design a product that fits any racing quadcopter. Nevertheless, if you want to fit inside more than one drone, the challenge is even bigger. At first impression the FPV Airport Helipak by ThinkThank is not just very customizable but also comfortable. Thanks to the wide range of products, Think Thank Photo (TTP) became over the...
Mixed reality Star Wars Jedi training quadcopter Michael Moon and Stephen Dodds at Juuk Inc., are making the first real-life Star Wars Jedi Training Drone. Their smart quadcopter uses computer vision and artificial intelligence to locate, track, and decide when to shoot the player. The drone even knows when you blocked the light beam with the light saber! They removed the remote...
Permeants ASUAV RS220 racing quadcopter with FPV camera As we are in late winter, it is time to switch from indoor drones to outdoor FPV racing drones like this Awesome ASUAV RS220. When it comes to first-time pilots, speed is not everything, they need durable drones. Based on my experience, carbon-fiber frames has better chance to survive nasty crashes than nylon ones. Thanks...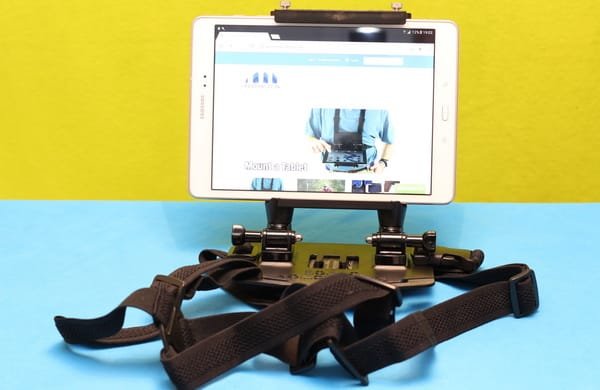 Tablet harness for drone professionals by ReadyAction At the time I started my journey in the word of quadcopters I didn't have thought about the utility of such a device like this tablet harness. Later, when I evolved to FPV quadcopters and more intelligent drones, it became clear that I need something to hang my FPV LCD or Tablet (ground station) on my chest. Mounting my...
Jumper X73S aka Eachine X73S Probably, this X73S is currently the smallest brushless FPV quadcopter. Actually it is smaller then most of the similar brushed models. Anyway, even if is so small I recommend it only for outdoor flights. Brushless motors are much powerful than brushed ones. Like many racing drones, this X73S is also based on the versatile Naze 32 flight controller. This...
HobbyMate Q100 micro FPV quadcopter for indoor fun During winter days, when outside are -15ºC, somehow you can't find the mood to play outdoor with your favorite racing drone. Luckily, the micro brushed quads like this HobbyMate Q100 are great for replacing the outdoor fun with an indoor one. The advantage of this model over dirty cheap toy drones is the versatile and programmable flight controller. After I reviewed many RTF packages, I liked...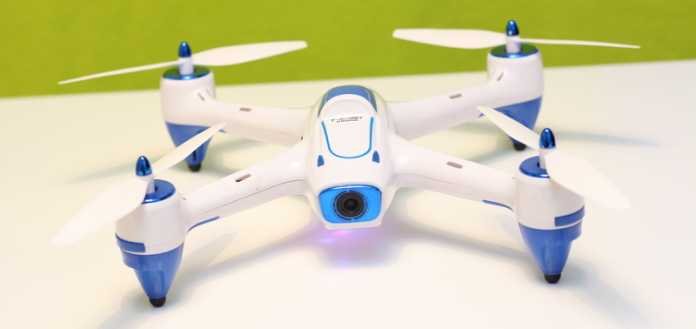 T-Smart XBM-55 drone with altitude hold and smartphone APP control Yesterday, my wife came home with a package. I was not waiting for any quadcopter but out of boringness I imediately opened the box. Surprise! It was the T-Smart XBM-55. I was waiting to receive this drone for review for about two months and honestly I thought it was never sent or the package got lost so I completely took...
Eachine Chaser88 racing quadcopter with brushless motors and 800TVL AIO FPV camera Certainly, when it comes to FPV racing quadcopters, Eachine is one of the most active RC toy manufacturer. They announce new drones like this Eachine Chaser88 almost every week. Honestly, with those colorful 3-blade propellers (pink in front / yellow on rear) and that orange camera mount, the Chaser88 drone looks...
Rutforce Str800 - Cheap FPV Glasses with 5" LCD and integrated 40CH 5.8G video receiver Biggest advantage of this Rutforce Str800 FPV goggles compared to my existing FPV glasses is the built-in DVR. This feature allows to record the journey of your flights without any additional devices. Immediately as I found out about the Rutforce Str800 I contacted few of my partners to check if...