Popular quadcopter reviews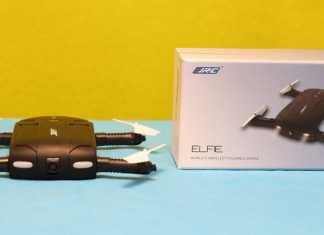 JJRC H37 - the cheapest smartphone controlled foldable "selfie drone" Usually selfie drones like this JJRC H37 Elfie are very expensive gadgets. Although the design of...
Excepting the lack of a built-in DVR, the SKYRC Immersion GO has all the features that a good FPV goggle needs and even some extras....
Eachine E56 brings new waves in the word of toy drones. Instead of the usual two stick transmitter, it adopts a "magic" remote controller...
At first look, the OBTAIN F803 looks like a great alternative to the popular Mavic Pro. It has not just similar foldable design but also comparable features. The OBTAIN F803 drone comes in 2 Colors, white and black. My biggest concern regarding these new gadgets from unknown manufactures are the after sale support through spare parts availability. Famous brands like DJI are...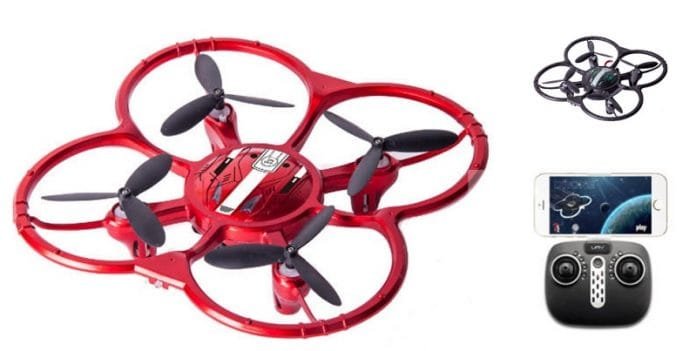 Seeing the first images of the YH-13HW quadcopter, I was nicely impressed by those colorful LED lights. Being a multi-rotor enthusiast, I consider that every drone has its own charm. When it comes to first-time pilots I recommend to start with cheap toy drones. Because crashes are inevitable I suggest to look for quads with propeller protectors. Additional to the cool...
Era of flying selfies is right around the corner, cheap drones like the GoolRC T32 are announced weekly. Maybe these toys are not perfect like the expensive DJI products yet, but technology is rapidly developing in this area and I'm sure that soon every one will afford his personal flying camera. GoolRC T32 follows the basic concept of the JJRC H37...
A couple of days ago I received to test and review the Redpawz R010, a mini quadcopter with ducted propellers. Although the basic design was firstly introduced by Blade Inductrix, Tiny Whoop was the one who made the concept popular. The design not just that should offer improved efficiency of the propellers but also makes the aircraft very safe for children. The...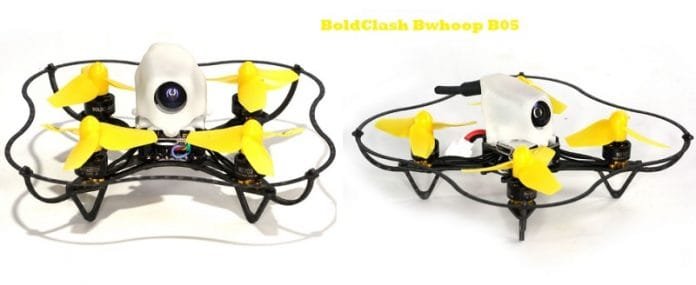 Featuring skinny carbon fiber frame, the BoldClash Bwhoop B05 is one of the lightest brushless FPV quadcopter. It weights only 32g including propeller protector, flight battery and FPV camera. The BoldClash Bwhoop B05 drone is equipped with 703 15000KV brush-less motors, BoldClash Fish 4A 4 in 1 ESC and SP Racing F3 flight controller. TinyFish FC comes with integrated FrSky SBUS radio receiver...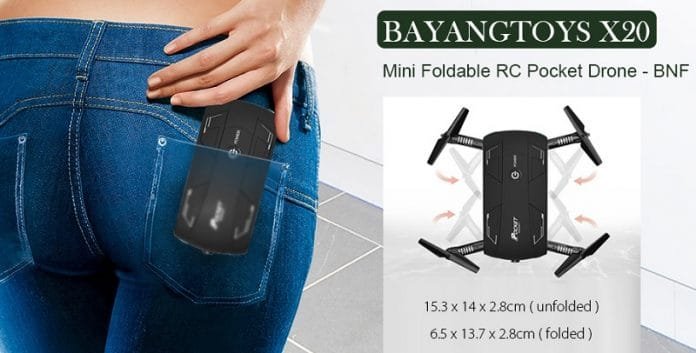 Frankly, I got bored from this "Selfie drone" madness, there is no week without a new model. Like this BAYANGTOYS X20, all want to pose as the perfect personal flying camera. The truths is that without spending few hundred of dollars you can't expect a truly selfie drone. Additional to the usual features (Alt-Hold and Headless flight mode), the X20 foldable quadcopter...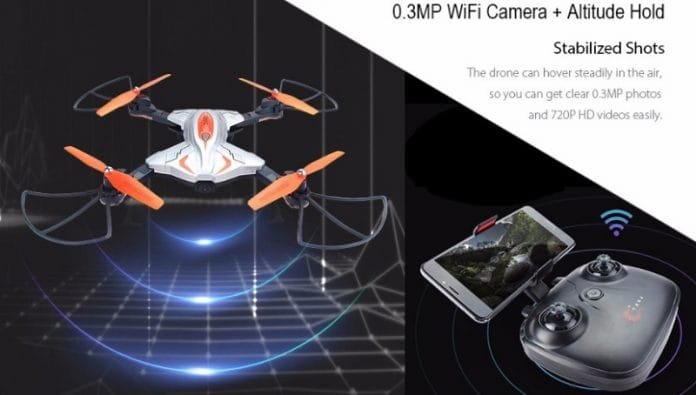 It looks that cloning popular drones becomes a general rule. Even clones are cloned :D. The TKKJ TK111W seems to be a cheap copy of the VISUO XS809HW. Both quad-copters adopt similar folding mechanism and features. Yesterday, one of my friends asked me "how can drones keep stable their flight altitude". Toy grade drones use barometric air-pressure sensor to determinate their relative...
T18D is a new HD drone that was recently announced by Chinese manufacturer Flytec Technology. The Flytec T18D quad-copter will be available in four colors: blue, red, yellow, green. Here are our first thoughts. Pricing is important: Flytec T18D offers for only $55 all the latest possible features (headless mode, alt-hold and WiFi FPV). Thanks to the integrated air-pressure sensor, the drone is...
Equipped with GPS positioning system, the FEILUN FX176C1 is the first drone under 100 bugs with truly intelligent flight modes like: Follow me and Waypoint mission. At first look, the weak point of this cheap GPS drone are the brushed motors. They have much shorter life span compared to brush-less ones. In my opinion, in order to extend the life of...
Following the success of the JJRC's Elfie, lately the drone market has been invaded by many similar "selfie" quad-copters like this DHD D5. Like the original, the DHD D5 adopts the same fold-able design with two frontal LED lights. Camera is also 0.3MP (480p video resolution) with WiFi real-time image transmission. Frankly, excepting the top logo there are not too...