Popular quadcopter reviews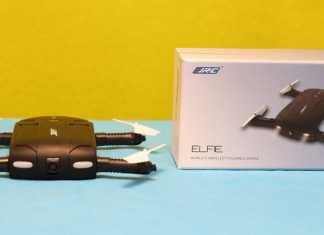 JJRC H37 - the cheapest smartphone controlled foldable "selfie drone" Usually selfie drones like this JJRC H37 Elfie are very expensive gadgets. Although the design of...
Last week I reviewed two FrSky receivers and now it's time to review the Taranis Q X7 transmitter - which is the latest and cheapest...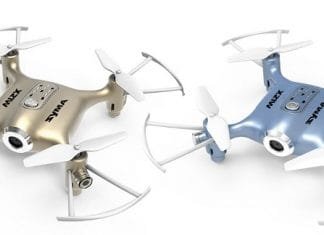 Syma, one of the most popular toy drone manufacturer announced a new model called X21W. Featuring all the latest features and propeller protectors, the...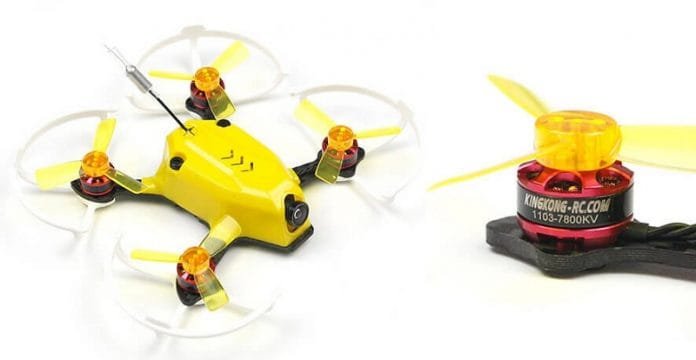 Frankly based on my good experience with the Tiny7, I was glad to hear that KingKong announces a similar sized micro drone with brushless motors. The Kingkong 95GT's lifting power is generated by four pieces of 1105-8500KV brushless motors. Thanks to the protective canopy and propeller protection frame, the KingKong 95GT quadcopter is ideal for outdoor as well for indoor flights. Newbies...
Surely, one of the biggest feature of the Helicute H818HW quadcopter is the extended play time. Thanks to the high capacity (1000mAh) Li-Po battery it can stay in the air about 10-13 minutes, which is at least double compared to similar toy drones. At first look I have a mixed filling regarding this drone. The pretty nice design is paired with lack of...
This week, Realacc (subdivision of Eachine brand) announced their second micro FPV brushless quad with an even more interesting design. At first look, the Realacc Scops 100 seems to be a tri-copter but, considering that the two rear motors are one over another, it is a classical quad-copter with Y4 design. Measuring only 120 x 120mm x 65mm you might think that the Scops 100...
In order to allow fully immersed flight experience, the Realacc Horns 100 quadcopter is equipped not with just one but two cameras. For me personally, being fully immersed (using FPV goggles) makes me feel a bit uncomfortable and I would rather prefer a FPV monitor giving me the ability to switch quickly between LoS (line of sight) and drone view. Each 600TVL camera has its own 5.8G VTX module allowing to individually set the desired broadcast...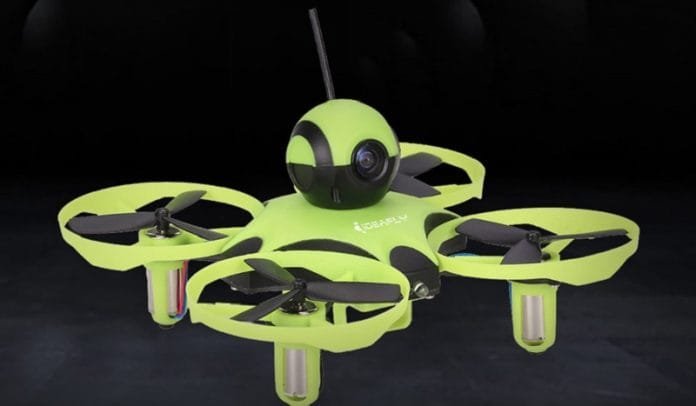 IdeaFly Octopus F90 micro FPV quadcopter with F3 flight controller Like many Chinese drone manufactures, IdeaFly also announced their own TinyWhoop clone called Octopus F90. While its name suggests that we are dealing with an octocopter, it has only 4 rotors. The IdeaFly Octopus F90 comes in a nice black/green color combination. In front of the drone is located a bright LED light that...
In my opinion, thanks to the nice red/green contrast, the Furious Moskito 70 has one of the coolest design among the many ducted propeller drones. The Moskito 70 is an Uber small and lightweight brushless FPV racing quadcopter. Due to the powerful 10.000kv brushless motors it is suitable not just for indoor flights but for outdoor flights as well. Featuring the versatile F3 flight controller, the...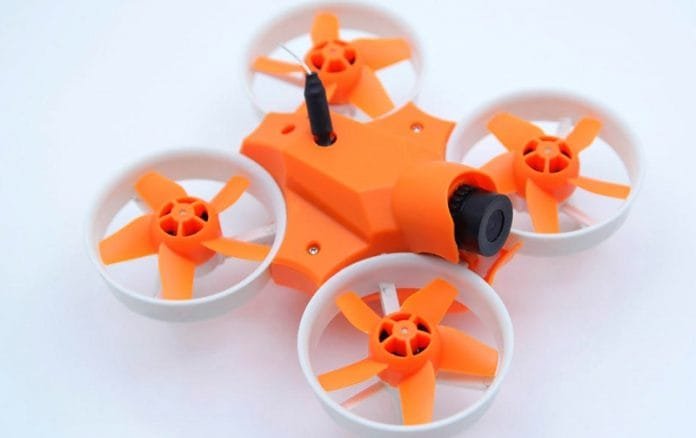 Lately I introduced many mini drones with ducted props, but this Warlark Pro will be the first which features penta-blade propellers. Frankly, I would be curious to test one because till now I was totally disappointed by all props over 3-blades. They are much more noisy. According to your existing transmitter you can opt between 3 type of radio receivers: A-DSMX/2, B-SFHSS/FRSKY...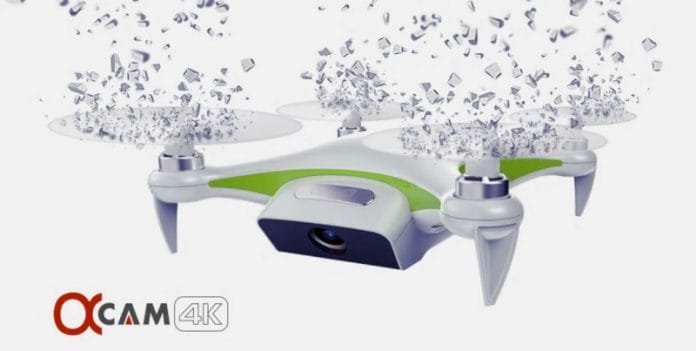 α Cam quadcopter with intelligent flight modes At first look, the Alpha Cam drone seems to be a very serious competitor for the DJI Spark and Yuneec Breeze. Like most of the actual selfie drones it comes with 4K UHD video resolution. According to the specs, the α Cam drone can stay aloft for up to 20 minutes and thanks to the included second...
Surely, the Eachine DustX58 is not just one of the smallest brushless FPV racing quadcopter but also the lightest. It weights only 25 grams (without battery) and has 58mm wheelbase (rotor to opposite rotor size). Unlike other Eachine mini FPV drones, this DustX58 comes only with FrSky radio. Paired with the X9D Plus transmitter you will have about 200 meters...
About a month ago I introduced this Eachine V-tail QX110 drone in the news section and now it is time for an in-depth review of this nice and versatile mini racer. Compared to other micro FPV drones that I lately reviewed, the Eachine QX110 comes with OSD, buzzer and status LED bar. Unusual I may say, because these features are found only on larger multi-rotors. Frankly,...