Popular quadcopter reviews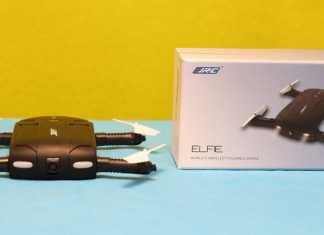 JJRC H37 - the cheapest smartphone controlled foldable "selfie drone" Usually selfie drones like this JJRC H37 Elfie are very expensive gadgets. Although the design of...
RunCam 3 - worth to buy alternative for the GoPro Session 5? When the RunCam 3 was rumored I had a mixed filing regarding this camera....
IdeaFly Octopus F90 micro FPV quadcopter with F3 flight controller Like many Chinese drone manufactures, IdeaFly also announced their own TinyWhoop clone called Octopus F90. While...
I know, why should we talk about mini drones when summer is almost here and we can go out and play with our bigger birds. First off all, every beginner should start his journey with a mini drone. It is totally worthless to invest a fortune into a quadcopter that will probably end crashed. Secondly, latterly you can find mini drones with excellent flight...
In my opinion, thanks to the nice red/green contrast, the Furious Moskito 70 has one of the coolest design among the many ducted propeller drones. The Moskito 70 is an Uber small and lightweight brushless FPV racing quadcopter. Due to the powerful 10.000kv brushless motors it is suitable not just for indoor flights but for outdoor flights as well. Featuring the versatile F3 flight controller, the...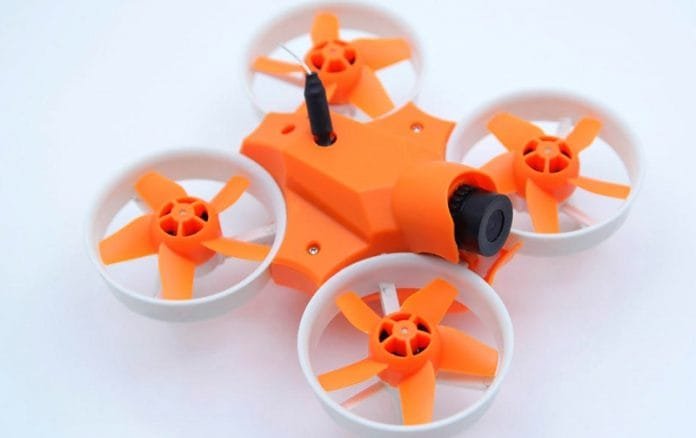 Lately I introduced many mini drones with ducted props, but this Warlark Pro will be the first which features penta-blade propellers. Frankly, I would be curious to test one because till now I was totally disappointed by all props over 3-blades. They are much more noisy. According to your existing transmitter you can opt between 3 type of radio receivers: A-DSMX/2, B-SFHSS/FRSKY...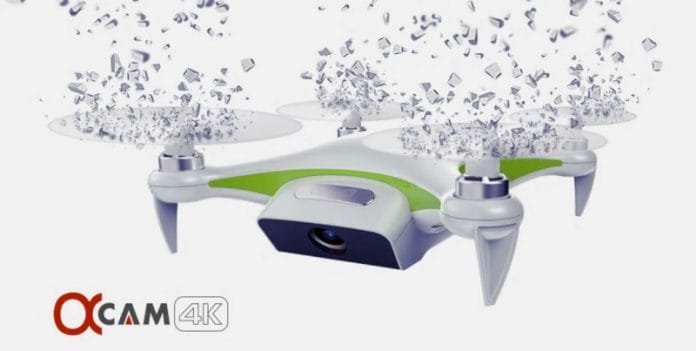 α Cam quadcopter with intelligent flight modes At first look, the Alpha Cam drone seems to be a very serious competitor for the DJI Spark and Yuneec Breeze. Like most of the actual selfie drones it comes with 4K UHD video resolution. According to the specs, the α Cam drone can stay aloft for up to 20 minutes and thanks to the included second...
Based on my good experience with the Yi 2 camera, I decided to accept Flora's guest post about the Xiaomi Mi 4K drone to be published here on FirstQuadcopter. In March, Xiaomi released the 4k version drone, there's a HD camera on it. And I just fly it just several days ago, and I will let you know what my feelings. It's easy to fly, with...
Till I get the genuine one, I thought to review the KingKong Tiny 7. As you can see in the image above, it is a very good replica of the popular Inductrix FPV. The ducted propeller design proved to be not just cool but also very safe. When flying indoor or close to people, accidents are almost inevitable. Due to its...
HELIWAY 902HS - Lego alike building brick drone In my opinion the building bricks concept of the HELIWAY 902HS is really nice because it doubles the fun. Kids can learn not just to operate a drone but also to build their own. This cheap DIY KIT includes everything you need to build a flying machine, from motors, flight controller, battery, to the remote controller....
Thanks to its meshed protective case, the DHD D3 looks like the first drone in the jail :) Joking aside, the DHD D3 quadcopter seems to be specially designed for first-time pilots. The full protective case allows 100% safe indoor flights. Anyway, in my opinion the extra weight of the frame must have some negative impact on the flight performance. While the DHD D3 was announced...
Surly for nearly 800 bucks, the Amimon Falcore HD is not the cheapest racing quadcopter. Checking the specs, I found out that the hefty price comes from the FPV system. The CONNEX ProSight HD Vision Kit (professional delay-free FPV) costs itself $399. The Connex Falcore 8-CH transmitter equipped with the ProSight VTX looks pretty high-end. In order to allow excellent reception quality, the...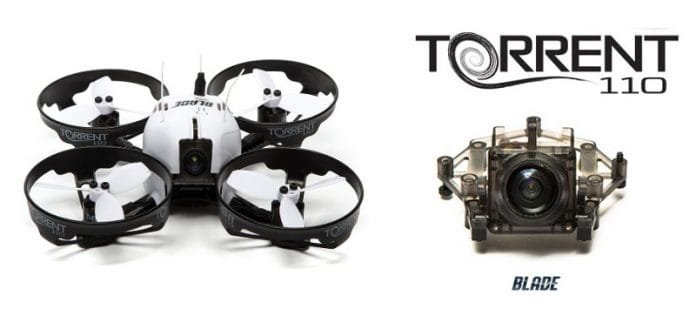 Blade Torrent 110 - Micro brushless quadcopter with ducted propellers It seems that the "Whoop Mania" is invading also the brushless word. Blade recently announced their first Tiny Whoop alike brushless mini quad called Torrent 110 FPV. The Blade Torrent 110 is a powerful and versatile micro FPV racer that is ideal for outdoor flights as well as for indoor ones. The ducted protectors will prevent damaging...