Popular quadcopter reviews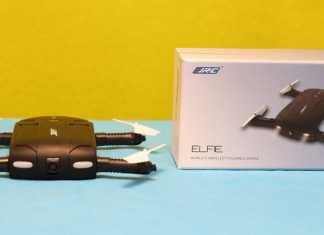 JJRC H37 - the cheapest smartphone controlled foldable "selfie drone" Usually selfie drones like this JJRC H37 Elfie are very expensive gadgets. Although the design of...
When it comes to FPV flights, besides the quality of the camera and goggles, the performance of the video transmitter (VTX) is also very...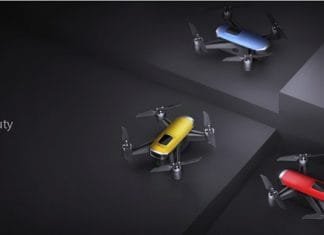 It seems that finally Walkera strikes back, their PERI drone is a worthy competitor for the DJI Spark. Like its contender, Walkera PERI will be also available...
On my favorite radio station, every Monday morning there is a game called "Hug, Marry, Kill". In a nutshell, is about that radio guy who gets three names chosen from the listeners. The names are people that the player personally knows or they could be celebrities. And now comes the fun part, player chooses which of those three would hug (f*ck),...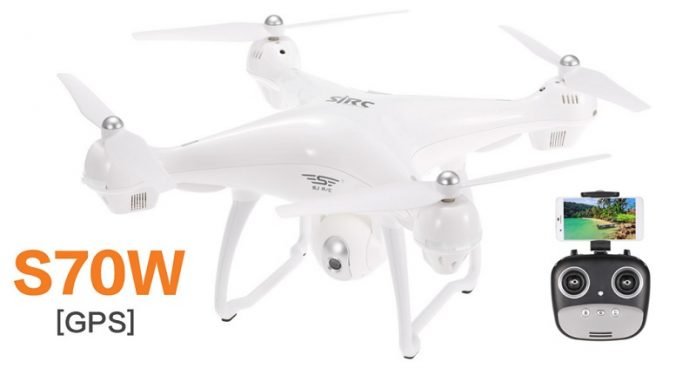 A quadcopter with GPS system, including camera, gives you plenty of aerial options. Enable the "Follow me" mode and the drone will autonomously record and follow you during sports or other outdoor activities. SJ R/C S70W comes with remote camera adjustment which allows you to focus exactly on what you want to capture.Thanks to the "Headless mode" feature, newbies will...
As fun as it can be to enjoy flying your own FPV drone, you might have a little extra fun with building your own. Happymodel Trainer90 contains all the essential parts required to build a flying machine. In addition, the package also includes a 600TVL camera with integrated 5.8G video transmitter. Due to its small size, it is an excellent...
2018 comes with a new WLToys drone series. While Q363 comes without a camera, WLtoys Q363-F and WLtoys Q363-H with 2MP respectively 5MP camera and gimbal. All versions feature GPS positioning system and altitude-hold.The 2-axis gimbal allows not jut to record smooth, vibration free aerial videos, but also to remotely change the camera's angle.Thanks to the GPS positioning system, the WLtoys Q363-H quadcopter features...
FrSky, a well known radio manufacturer, just announced their first drone called Frsky Apus MQ60. Featuring TinyWhoop's ducted propeller design, it is just perfect for the indoor racing enthusiasts.The Frsky Apus MQ60 drone is based on a proprietary flight controller. The XMF3E FC comes with BetaFlight firmware and built-in XM radio receiver which allows to be used with any FrSky remote controller.According...
Following the success of the KingKong Tiny 6, LDARC recently announced an upgraded model called Tiny 6X. Compared to its predecessor, LDARC TINY 6X comes with more powerful 17600KV brushed motors and high voltage LIPO battery.Currently, the LDARC TINY 6X is sold in 3 versions, "Basic combo" and "Advanced combo" and RTF (Ready to Fly). While "Combo" packages allows to use...
Over the last year, we introduced many pocked drones with different shapes and features. SMRC S1 comes with a square shape like the Eachine E55.Flying cameras are often advertised as "Selfie drones", but this is a bit exaggerated. The truth is that you can't buy anything under $500 in compliance with the term.In addition to the HD video recording, the SMRC S1's...
When it comes to children, I would seriously recommend you getting a miniature-kid friendly drone like this JX 1601HW, instead of a larger one. Not just because they are affordable, but also because mini drones can't produce them or the surrounding people major injures.Unlike video games, drones will improve not just kids' motor and cognitive skills but will also give...
Probably you already heard that recently KingKong changed their brand name into LDARC. And now they come with a new FPV drone on the market, called LDARC EGG PRO 138mm.Based on the versatile F4 flight controller, you can configure the KingKong EGG PRO 138 drone with 3 different flight modes.In front of the aircraft is located a 600TVL camera with Sony...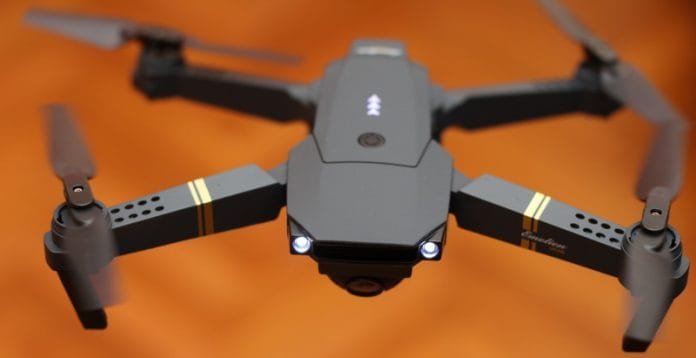 As lately I got many comments regarding how to calibrate the Eachine E58 drone, I thought it would be helpful to make a step-by-step guide about it.Sometimes after minor crashes, toy drones start to fly abnormally even if there are no physical damages (like faulty propellers). Performing gyro-calibration can solve sideward flying or other flight disorders.You can reset the Eachine E58's...