iFlight announces one after another new FPV drones featuring DJI's professional grade digital FPV system. For sure, priced for more than $500, the iFlight...
Packed in bundle with DJI FPV goggles, the iFlight TITAN DC2 HD drone is intended to provide the ultimate FPV experience. Of course, the...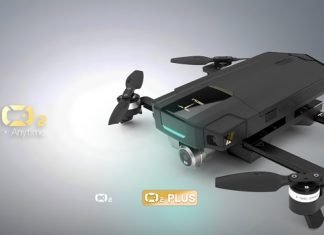 At first look, due to its large fuselage and silky sliding-arms, the GDU O2 Plus looks like a flying brick :). Instead of folding arms that leave...